Delta and Other Airlines Turn a Buck Right Over Our Heads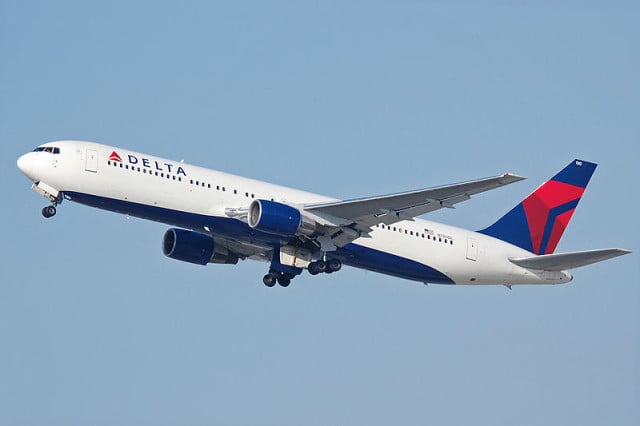 It's obvious to most that there are advantages to first- and business-class seats on airline flights.  However, some may not realize that Delta Air Lines (NASDAQ:DAL) and other airlines are capitalizing on the limited availability of overhead compartments.  Not everyone will necessarily find space for their carry-on, and as a result, higher paying customers are more likely to be guaranteed this particular convenience.
Andy Jacobs, a Delta customer, told The New York Times that while "There are multiple ways you can improve upon your boarding zone … As a diamond member on Delta, I never have a problem securing space."  What this ultimately means for Delta, and airlines like it, is an additional impetus for customers to spend more money — and therefore an increase in revenues.
Why would checking a bag that doesn't quite fit in a bin be such a problem?  It is, after all, free. "As a chocolate salesperson, I need to bring my bags on the plane so the chocolate won't melt," said Jacobs.  "When you're flying to a major customer and you pick up your bags at baggage claim and your samples are melted, that becomes a pretty big problem," he said.
The example of a business-necessitated carry-on brings up the possibility that customers may need to spend more on plane tickets — or be encouraged to utilize airline affinity cards — for reasons beyond the complementary sleep mask, legroom, and gourmet nut mix.
According to The New York Times, though specific numbers aren't in yet regarding the early boarding revenue, analysts say it has been increasing.  "There is growth there," said Jay Sorenson, President of IdeaWorksCompany, an airline consulting firm, predicting that "Airlines will implement more of these fees."
According to USA Today, though revenue from baggage fees has more than doubled from 2008 to 2009, the seventeen largest airlines in the U.S. saw a decrees in baggage fees from $3.4 billion in 2010 to $3.36 billion in 2011.
This is attributable to lighter packing, smarter packing, and "learning how to 'play the game' and bet on being relieved of bags that won't fit on board on the jet bridge, thereby avoiding fees," said Robert Mann — airline analyst at R.W. Mann & Co.
Don't Miss: Boeing Can't Wake Up from Dreamliner Nightmares.