Delta Announces Buyback Plan, SodaStream Down on Solid Report, and 3 More Hot Stocks
Delta Airlines (NYSE:DAL): The airline has announced a plan to return $1 billion to shareholders over the next three years, beginning with a a quarterly dividend of $0.06 per share and a reveal of a $500 million buyback plan. "Delta's financial performance and balance sheet have strengthened considerably over the past five years and the Board believes the company is now in a position to begin returning cash to our shareholders," said Daniel Carp, chairman of Delta's Board of Directors.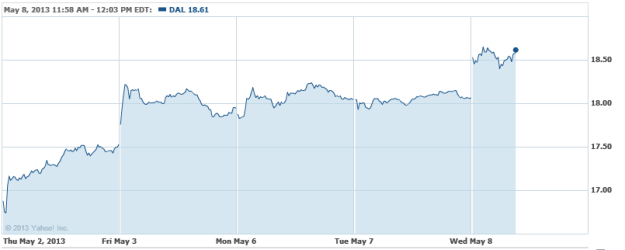 SodaStream International (NASDAQ:SODA): Shares of SodaStream are sliding, despite a strong revenue beat and solid earnings reports. EPS of $0.68 passed projections by $0.04, while revenue of $117.6 million beat by a healthy $4.49 million. The raised guidance is seen as low-balling by some, offering a strong buying opportunity as the company sets up for another beat for the second quarter.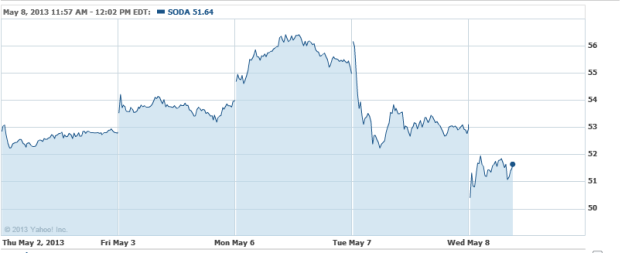 DirecTV (NASDAQ:DTV): DirecTV's earnings call was largely centered around sports, and the network's strategy in relation to them. "Just because you ask for triple the fees doesn't mean you'll receive triple the fees,"  said CEO Mike White, when discussing the renewal of the contract with the NFL for the firm's NFL Sunday Ticket programming, and striking a carriage deal for the new Time Warner Cable (NYSE:TWC) L.A. Dodgers network.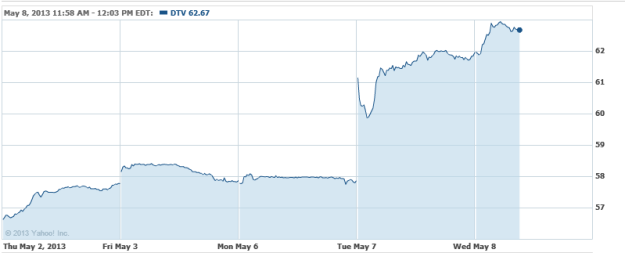 Wal-Mart (NYSE:WMT): Bankers are urging U.S. Federal regulators to ban Wal-Mart from offering some specific financial services, including opening banking services of its own. The company already issues a prepaid credit card, called Bluebird, but major banks and firms are pushing against the retailer's efforts to branch out into broader financial services.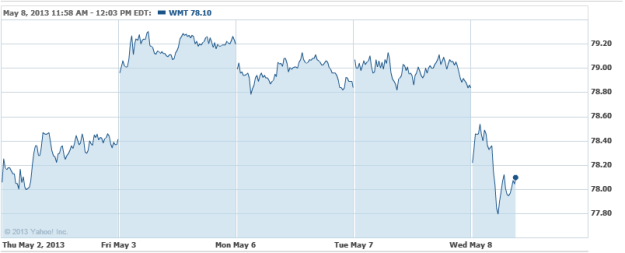 Zillow (NASDAQ:Z): Shares of Zillow are tanking, following a lackluster earnings report where -$0.11 missed estimates by $0.08, although revenue just beat expectations (while growing 71 percent year -over-year). Goldman Sachs issued a resounding downgrade, and PAA research, which has typically been a bull on Zillow shares, failed to identify positive catalysts moving forward, and shut down it's long position in the company.

Don't Miss: Gun Control: Will 3D Guns Be Obama's Latest Headache?