Delta Expands Its Operations in West Coast Markets and 2 Other Hot Stocks to Watch
Delta Airlines Inc. (NYSE:DAL): Current price $25.24
Delta shares are up almost 3 percent Friday morning, perhaps on the news that the carrier is expanding its operations in a number of the west coast markets. The carrier said that it will begin a non-stop daily service from Seattle to San Francisco, expanding its flight counts from Las Vegas and Los Angeles. Also, Delta will launch six new non-stop flights between San Francisco and Seattle on March 29 of next year, and increase it to seven on June 5.

Facebook Inc. (NASDAQ:FB): Current price $50.60
Facebook led modest gains for the tech sector on Friday morning, up by about 3 percent, after it announced plans to begin running ads over its Instagram service at the same time its competitor Twitter released its financial details in its plan to go public. Facebook made the announcement only minutes prior to Twitter releasing its S-1 filing for an IPO that might happen within the next month. However, the filing showed Twitter having a rapidly-growing advertising business that is still only a fraction of the magnitude of Facebook's own revenue base.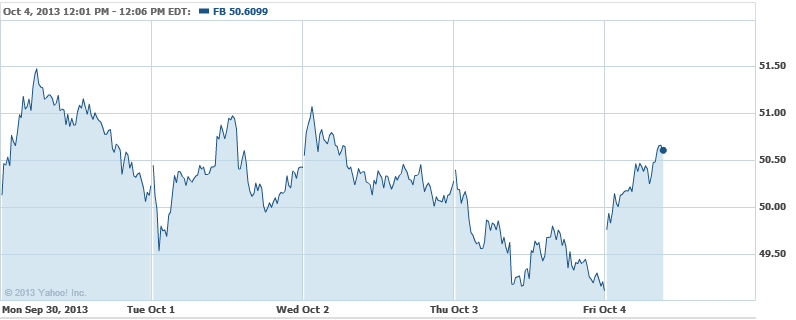 OCI Partners LP (NYSE:OCIP): Current price $17.78
The Delaware limited partnership has priced its initial public offering of 17.5 million common units representing limited partner interests at $18 apiece. The units began trading on the New York Stock Exchange on Friday under the ticker symbol "OCIP." It is expected that the offering will close on or about October 9, subject to the usual closing conditions. In late morning trading, the units are just barely under $18 in heavy volume.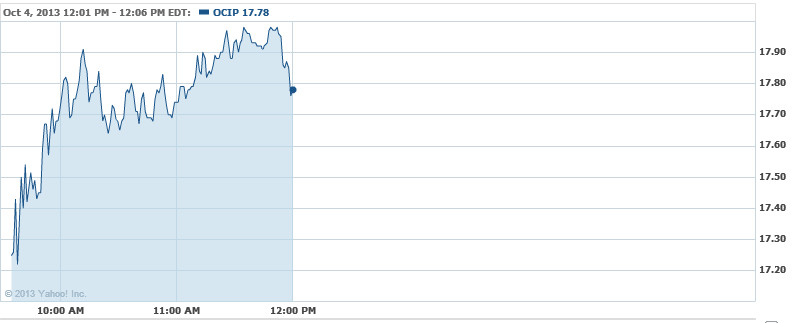 Don't Miss: How Many Credit Cards Did the Adobe Hacking Compromise?