Delta Lowers Guidance and 2 Hot Stocks to Watch
Bank of America (NYSE:BAC): Bank of America agreed to pay $165 million as a means to resolve claims from the U.S. credit union regulator regarding purchases of mortgage-backed securities by corporate credit unions that have since failed, Reuters reported. The bank failed to admit fault as part of the settlement, according to the National Credit Union Administration.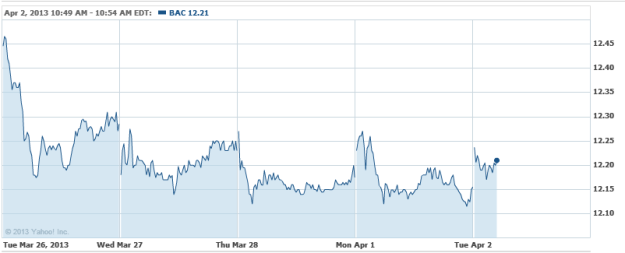 Hewlett-Packard (NYSE:HPQ): The company has been downgraded by Goldman Sachs to sell from neutral. In a note to clients, analyst Bill Shope claimed, "sentiment has moved ahead of reality" in light of the company's turnaround efforts, which he believes will be crimped by "incremental weakness in PCs, enterprise hardware, services and printing" in the current fiscal year. Shope decided to keep its $6 price target on the stock.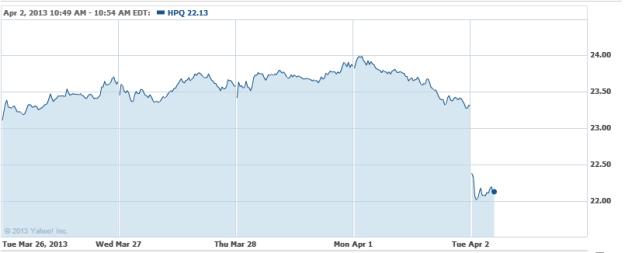 Delta Air Lines (NYSE:DAL): The company reduced its first-quarter unit revenue guidance after a slow month in March. The Dow Jones reported: "Last month, the second-largest U.S. carrier by traffic predicted it would post its first first-quarter profit since 2000 as it anticipated that unit revenue — the amount taken in for each passenger flown per mile — would grow 4.5 percent to 5.5 percent." In a filing with the U.S. Securities and Exchange Commission on Tuesday, Delta stated that now it sees unit revenue growth of 4 percent to 4.5 percent for the quarter.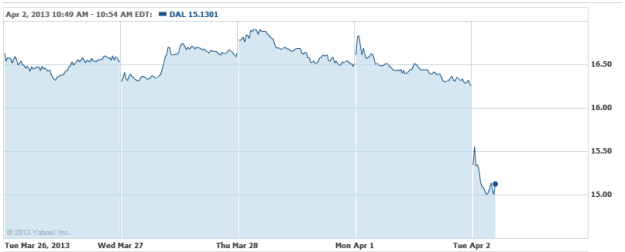 Investing Insights: Does Caterpillar Support Higher Prices?