Delta Soars on High Earnings, Collaboration With Virgin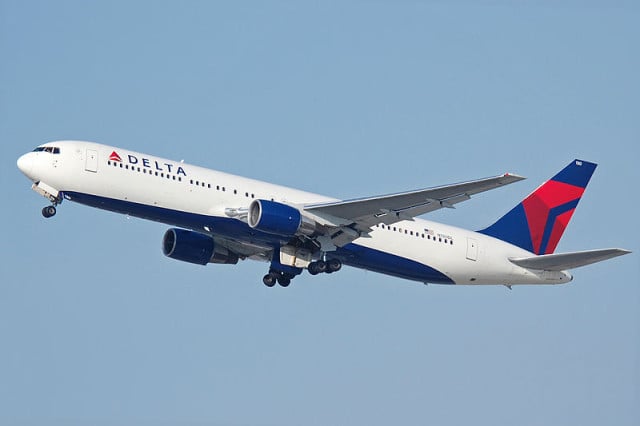 Delta Air Lines (NYSE:DAL) reported earnings on Tuesday morning with net profit climbing $444 million year-over-year to $1.2 billion or $1.41 a share. Analysts had expected Delta to post earnings of $1.36 a share. GAAP income was $1.4 billion, or $1.59 a share. Delta's total operating revenue was $10.49 billion, compared to $9.92 billion a year ago and topping estimates of $10.47 billion.
Passenger revenue grew 6.7 percent overall. Passenger revenue saw its biggest gains domestically (10.7 percent) and in the Latin American region (16 percent), but declined in the Pacific, falling 5 percent. Delta's earnings report repeatedly cited the hard work of the company's employees as a reason for the successful quarter, and the company announced a $249 million profit-sharing expense "in recognition of Delta employees' contributions to the company's financial performance."
In addition, flight attendants and pilots were equipped with Microsoft (NASDAQ:MSFT) technology, including the Windows Phone 8 for flight attendants and Surface 2 tablets for pilots. The company also improved its performance for customers, getting an on-time arrival rate of 83 percent and a completion rate of 99.8 percent, including a 40-day span of 100 percent completion.
"Delta's outstanding financial results, operational performance, and customer service this quarter reflect the hard work of 80,000 Delta employees worldwide," said Richard Anderson, Delta's chief executive officer.  "These results reflect the progress we've made over the last five years, and we have even more exciting opportunities ahead of us as we build a better airline for our customers, employees and investors."
Delta also mentioned in the report that it has received antitrust approval for its joint venture with Virgin Atlantic Airways from the U.S. Department of Transportation. "The joint venture will allow the airlines to deepen their cooperation, offering more flight choice for travelers on both sides of the Atlantic and improving the travel options for business customers in the New York to London market," Delta said. Consolidation in the airline industry has been an ongoing trend that has become troubling for those worried about reduced competition and higher prices for consumers. AMR Corp.'s (AAMRQ.PK) American Airlines and US Airways (NYSE:LCC) have proposed a merger that would create the largest airline in the world, but those plans have come to a halt as the U.S. Justice Department has sued to stop the further consolidation.
While American's own strong earnings have called into question the necessity of the merger, the airlines have said that the DoJ is treating them unfairly. Since Delta has gotten approval for its joint venture, perhaps US Airways and American's complaints are accurate, although the DoJ says that their merger will cut down more on competition than previous ones in the industry. Delta stock is up 5.5 percent at the time of writing.
Follow Jacqueline on Twitter @Jacqui_WSCS
Don't Miss: Study: Economists Fear Obamacare Employment Effects.