Dendreon: A Cautionary Tale For Biotech Investors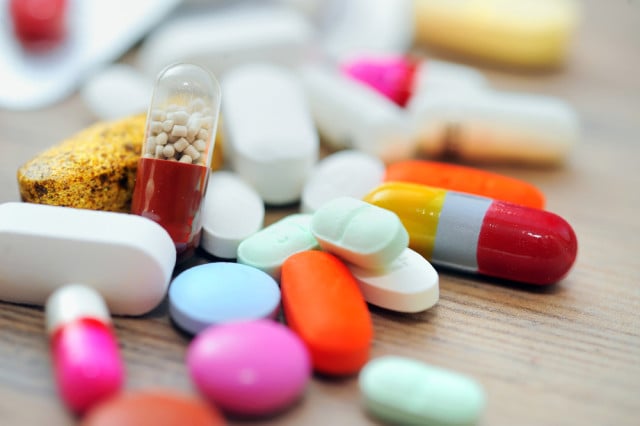 Although investors have profited handsomely from biotechnology stocks over the past couple of years, Dendreon (NASDAQ:DNDN) shareholders have not been as fortunate. The iShares US Healthcare ETF (NYSEARCA:IYH), a common barometer for the overall health of the healthcare industry, has generated a 62 percent return over the past 2 years. During the same period, shares of Dendreon have dropped in value by more than 50 percent.
Dendreon is a biotechnology company focused on the discovery, development, commercialization, and manufacturing of novel cancer therapeutics. The company produces active cellular immunotherapy product candidates designed to stimulate an immune response in a variety of tumor types. Shares of the company began to rise in early 2009 after the company announced positive data from its Phase 3 trial for Provenge, the company's treatment for prostate cancer. The share price continued to climb for much of 2009 and into 2010 when the company finally received an FDA approval.
The share price history represents a cautionary tale for all biotechnology investors. Prior to April 2009, Dendreon's share price had been trading in the single digits for much of its history. In fact, prior to the Phase 3 trial update, shares were actually trading below $3. The shares then soared as high as $54.06 immediately following the FDA approval. After the approval, shares hovered between the mid 30s to low 40s before eventually beginning their massive descent.
So why am I bringing up ancient history?  I'm bringing it up because it represents an important lesson for all biotechnology investors. The lesson is that investors need to know when to take their gains. In the case of Dendreon, the signs were on the wall that shares were topping out after FDA approval. At the time, Dendreon only had one approved drug without much of a pipeline to generate additional revenue. The company also made the decision to go it alone rather than to seek out an established partner that could have lightened the load as far as commercialization and marketing expenses. In fact, the company's market cap soared to more than $5 billion following the FDA approval. That valuation was before the company was even selling its product.
We could actually compare that valuation to that of another company, Jazz Pharmaceuticals (NASDAQ:JAZZ), that has been vastly more successful. Jazz Pharmaceuticals is currently valued at $7 billion but has generated consistent growth in revenue and net income. In fact, in 2012, Jazz generated total revenue of $586 million and a net income of $288.6 million. Jazz Pharmaceuticals has also built an impressive pipeline and recently acquired another pharmaceutical company to help bolster its future growth prospects.
So, the point is that while Jazz Pharmaceuticals is deserving of its valuation, Dendreon was clearly not. Investors would have been well served to at least sell enough shares to get their original investment back. Unfortunately, many did not as they were convinced that the company was poised to become a major player and leader in the cancer space. It hasn't worked out that way.
Dendreon is now value at just under $500 million, less than 90 percent of what it was valued at more than 3 years ago. That's an eye opening valuation cut considering the market and biotechnology in general have gone straight up.  Here is another frightening fact — in 2012, Dendreon generated total revenue of $325.5 million and ended up losing $393.6 million. How is that possible?  It speaks of inexperienced company that should have partnered when it had the chance several years ago. Instead, the shareholders ended up suffering from a poor managerial decision.
So what does the future hold? Well, there appears to be no light at the end of this tunnel. The company ended the third-quarter 2013 with just under $170 million in available cash and cash equivalents. That likely means the company will need to raise funds during the first 6 months of 2014. That will result in another share price drop.
In light of all the negative developments, Brean Capital lowered its price target on Dendreon shares to $0.50. If the shares do end up trading at that level, that would be more than a 99 percent drop from the highs set in 2010. Needham also downgraded Dendreon shortly after Brean Capital did. In late October, in what appears to have been an attempt to stop the bleeding, several media outlets reported that Dendreon was seeking a buyer. Unfortunately, nothing has come of that and the rumors have appeared to sizzle out. Investors are now left with only a painful reminder of what the company use to be and what it could have been. Hopefully, in the future, the lesson learned here will help investors realize when it's time to take profits.
Follow Tom on Twitter @TommyMeyer82
More From Wall St. Cheat Sheet: