Details On Nokia's New EOS, Given Imaging's New Opportunities, and 3 More Hot Stocks
Nokia (NYSE:NOK): The rumor mill is spinning and has turned out a few details about Nokia's new PureView handset, nicknamed the EOS, which is said to boast a 41 megapixel camera. The device will supposedly offer a polycarbonate body, and a display similar to that of the Lumia 920. It will come equipped with a Xenon flash, and a lens cover that opens automatically when the camera app is launched.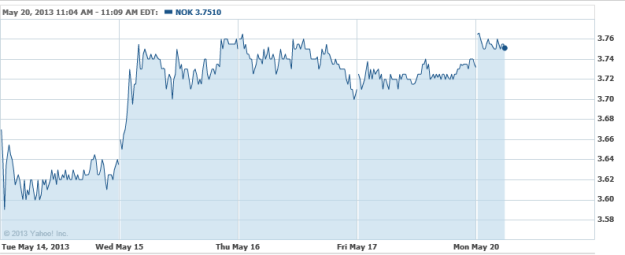 Given Imaging (NASDAQ:GIVN): Shares are up following presentations at Digestive Disease Week, which advocated for the company's SmartPill for the "evaluation and diagnosis of different motility conditions." The studies presented indicate a wider roll for the device, as they "add to the growing body of data showing that SmartPill is an extremely valuable tool enabling us to diagnose and treat motility disorders for better patient care."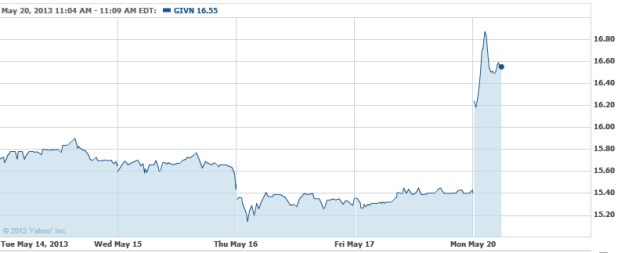 Tesoro Corporation (NYSE:TSO): Barclays has raised its price target on Tesoro to $120, the highest estimate on Wall Street, to account for the FTC and California Attorney General approval of the BP (NYSE:BP) refinery in Carson City, California, which will have an impact on the 2013 and 2014 earnings. Barclays is "impressed by management's well-executed strategy and approach given the difficult regulatory approval process in California," the firm noted.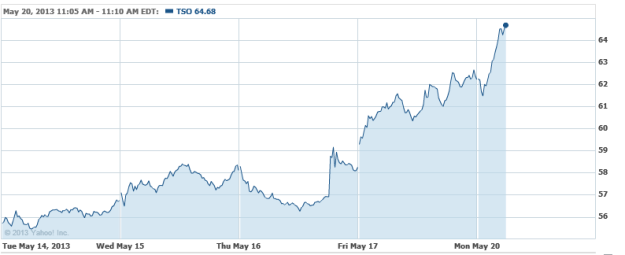 Goldman Sachs (NYSE:GS): After seven years and billions of dollars, Goldman has initiated the sale of about $1.1 billion worth of shares in Hong Kong's Industrial and Commercial Bank of China. The current sale is one of three divestments that Goldman is initiating in order to exit the ICBC entirely, selling off the stake its had since 2006.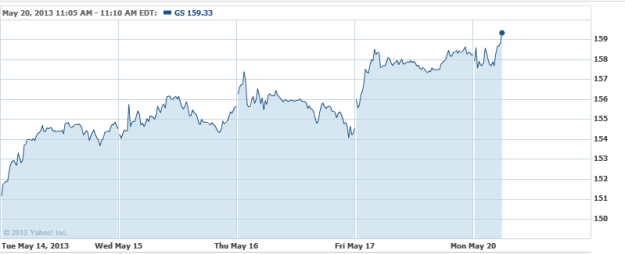 General Electric (NYSE:GE): GE Capital will be paying off $6.5 billion in dividends to its parent company, GE. The plan falls in line with the company's previously announced capital allocation program, which will ultimately see $18 billion in cash returned to shareholders for 2013.

Investing Insights: Has Hewlett-Packard Caught A Bid?