Deutsche Lufthansa Orders 8 Boeing Planes & 3 Dow Movers for Thursday
The Boeing Company (NYSE:BA): Current price $84.74
Deutsche Lufthansa will give its short-haul fleet a remake with 100 mostly fuel-efficient jets from Airbus SAS, as the carrier endeavors to decrease its kerosene costs, which represents its single largest expense, according to Bloomberg. The airline will also order six Boeing 777-300ER for the long-haul fleet of its Swiss division and two additional A380 for its namesake brand, totaling a list price for the planes to $11.7 billion.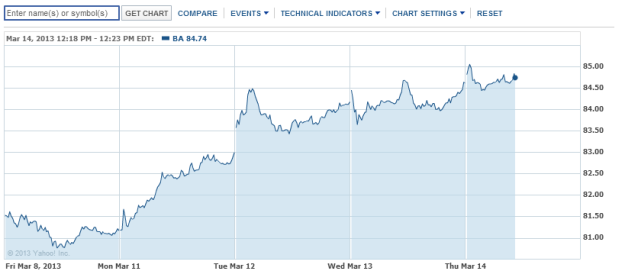 Bank of America Corporation (NYSE:BAC): Current price $12.15
The Securities and Exchange Commission agreed with four of the biggest Wall Street banks – Bank of America, JPMorgan Chase & Co. (NYSE:JPM), Citigroup (NYSE:C), and Morgan Stanley (NYSE:MS) — that they will not required to hold shareholder votes at upcoming annual meetings over whether they are too big and should be broken up, says Reuters.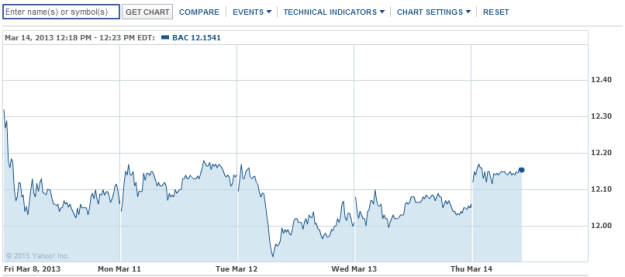 Chevron Corporation (NYSE:CVX): Current price $120.20
Chevron has dealt a blow to Argentina's hopes of forming a partnership with a large oil company to help it develop its vast shale reserves, by saying that it will not go forward on an agreed-upon joint venture with that country's national oil company YPF (NYSE:YPF) until a court threat has been removed, said Financial Times.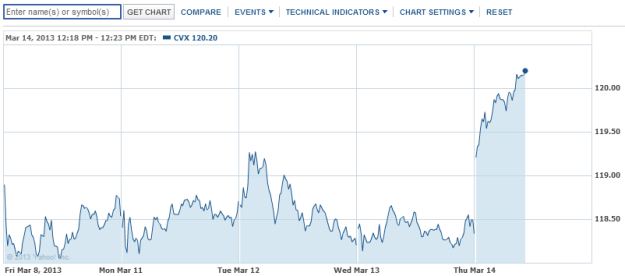 The Walt Disney Company (NYSE:DIS): Current price $57.66
Disney's interactive unit will have more difficulty attaining profitability in 2013, a goal that chief Executive Robert Iger has advocated, says The Wall Street Journal. The company reported that its heavily promoted videogame, Disney Infinity, will not be released in June as had been planned, but will be delayed until August 18, resulting in less revenue from the game, marking the biggest release from its interactive division being counted in Disney's fiscal year, which ends in September. There was no comment from Disney Interactive.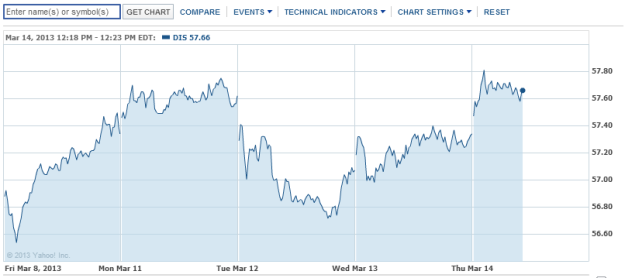 Don't Miss: Will a Calendar Change Destroy the U.S. Stock Rally?