Deutsche Telekom Pitches Final Offer for PCS and 2 Other Hot Stocks
MetroPCS (NYSE:PCS): Deutsche Telekom has submitted a "best and final offer" for a merger between MetroPCS and T-Mobile, which it says will reduce the size of DT's shareholder loans by some $3.8 billion, and lower the loan interest rate by 50 base percentage points. Reuters says that the ownership structure will remain the same, with 26 percent belonging to shareholders and 74 percent belonging to the German firm.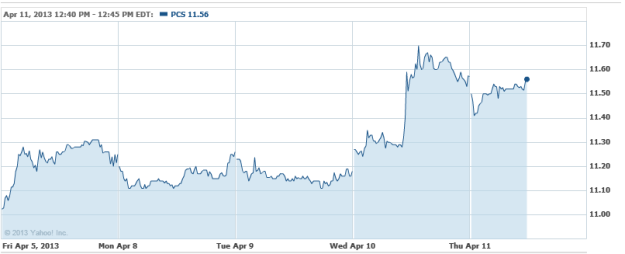 Hewlett–Packard (NYSE:HPQ): HP shares are falling on Thursday, in the wake of a recent IDC data release that said the demand for PCs has fallen by 14 percent for the first quarter, in the year-over-year. CEO Meg Whitman also reiterated the company's support of its acquisition of Autonomy, a purchase which was frowned upon by many on Wall Street. "We remain committed to Autonomy … It plays into a big shift in the market, the area of Big Data which HP should be in," she said.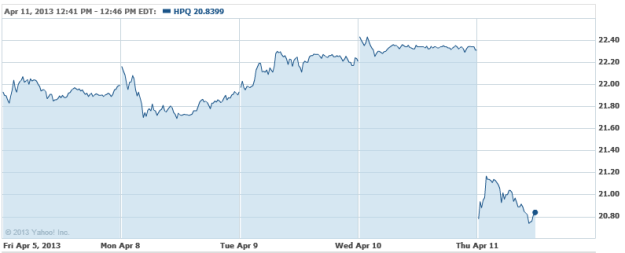 Sirius XM (NASDAQ:SIRI): The satellite radio provider has named Liberty Media (NASDAQ:LMCA) CEO Greg Maffei as its new chairman to replace Eddy Hartenstein. Sirius was brought under Liberty's control in January, when its stake exceeded 50 percent.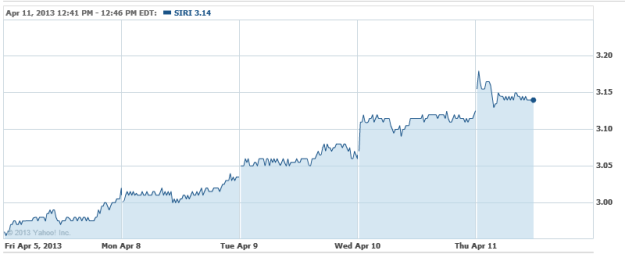 Don't Miss: Blackstone's Offer For Dell May Not Be A Charade After All.