Did Amazon Drop the Ball in the Second Quarter?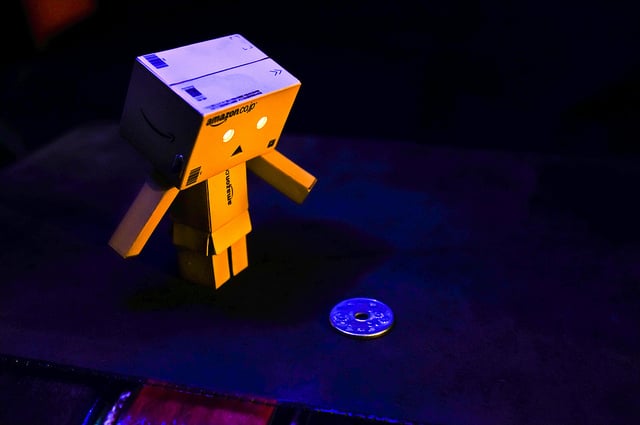 Amazon (NASDAQ:AMZN) reported second-quarter financial results after the bell on Thursday that came in below expectations. Net sales increased 22 percent on the year to $15.70 billion, just shy of the average analyst estimate of $15.73 billion. The big whiff was earnings, which fell to a loss of 2 cents per share against expectations for a gain of 5 centers per share.
Operating cash flow for the trailing 12-month period increased 41 percent to $4.53 billion. However, free cash flow declined 76 percent for the same period to $265 million. This is largely due to cash outflows for office space in Seattle worth about $1.4 billion.
Looking ahead, Amazon is guiding third-quarter net sales in a range between $15.45 billion and $17.15 billion, a year-over-year increase of 12 percent and 24 percent, respectively. Losses from operations are expected to fall in a range between $440 million and $65 million.
Shares closed the regular session up 1.49 percent at $303.40 per share but fell as much as 2 percent in post-market trading.
Some of the top news from Amazon this quarter had to deal with its digital video content deals for Prime Instant Video. Amazon announced an expanded deal with Viacom (NYSE:VIAB) and NBCUniversal, both of which will increase the number of videos available to Prime subscribers and make the service more competitive with Netflix (NASDAQ:NFLX).
Amazon recently found itself engaged in a legal dispute with International Business Machines Corp. (NYSE:IBM) over a contract for cloud computing services with the Central Intelligence Agency. The online retail giant filed a complaint with the U.S. government in order to move forward with an approximately $600 million contract with the CIA, but IBM protested it. As a result, the Government Accountability Office recommended that negotiations for the contract be reopened, effectively putting the brakes on Amazon's deal. The Wall Street Journal reports that the CIA has until August to follow or disregard the agency's recommendation.

Don't Miss: Whisper Number: Amazon's D-Day Is Here.