Did Bank of America Purposely Delay Applications for Mortgage Aid?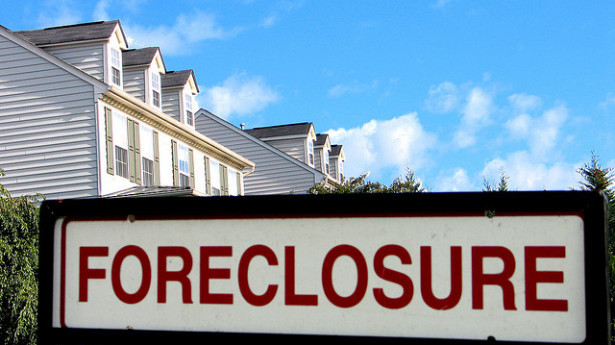 California Representative Maxine Waters, the ranking Democrat on the House Financial Services Committee, said on Tuesday that Bank of America (NYSE:BAC) should be investigated for its treatment of distressed homeowners. In a letter sent to the agency responsible for overseeing the U.S. government's bailout program, she alleged that the bank's employees say the lender told them to delay applications to the Home Affordable Modification Program, or HAMP, in order to increase fees and to send customers into foreclosure.
In her request, Waters cited a June 14 article published in Bloomberg. Court documents obtained by the publication contained statements from former Bank of America employees, who said that the company rewarded staff with cash bonuses and gift cards for sending a certain number of distressed homeowners into foreclosure.
"We were regularly drilled that it was our job to maximize fees for the bank by fostering and extending delay of the HAMP modification process by any means we could," said a March 23rd statement from Simone Gordon, a loss-mitigation specialist who left the company in 2012. Bank managers instructed staff to "delay modifications by telling homeowners who called in that their documents were 'under review,' when in fact, there had been no review," she added.
Bank of America has spent more than $45 billion to settle claims tied to its 2008 takeover of Countrywide Financial, and now it is being sued by homeowners who did not receive permanent HAMP loan modifications after making payments under trial programs, according to court documents. Statements from former bank employees were included in a June 7 filing as part of the plaintiffs' attempt to gain class-action status.
"Foreclosure is often the most profitable end result for a servicer that does not own the loan they are servicing," Waters wrote to Christy Romero, the special inspector general of the Troubled Asset Relief Program, in a letter seen by Bloomberg. "It goes without saying that this is an outright abuse of consumers and government mortgage-assistance programs." Bank of America has received $992 million in incentive payments.
The lender has denied these allegations, arguing that it has completed more HAMP modifications than any other loan servicer. "These allegations are absurd, patently false and contrary to Bank of America's long-standing policy only to foreclose as a last resort when other available options to help keep people in their home have been exhausted," Bank of America spokeswoman Jumana Bauwens said in a Tuesday email to the publication. "Foreclosure is the worst outcome for the borrower, the servicer and the investor who owns the loan."
Waters also sent letters to the Federal Reserve's board of governors and the Office of the Comptroller of the Currency.
Follow Meghan on Twitter @MFoley_WSCS
Don't Miss: Citigroup's Unusual Problem: How to Incur More Taxes.