Did Cash-Strapped Americans Keep These Retailers From Cheering?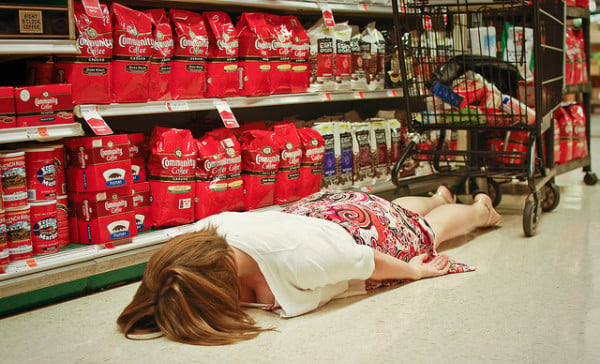 The holiday shopping season is failing to give many retailers a reason to cheer. With the economy wrapped in high unemployment levels and stagnant wage growth, about one in four Americans spent less than expected during the holidays.
According to a new survey from Bankrate.com, 26 percent of Americans came in under their estimated budget, while only 14 percent spent more than expected. Younger people were more likely to overspend, but no single age group collectively spent more than expected. Households with an annual income of $75,000 or more were the only consumers to be more inclined to have spent more rather than less during the holiday season: 23 percent spent more than expected, compared to only 11 percent of those who made $30,000 or less.
"The U.S. economy has definitely carried some momentum into 2014, but it's still a slow-growth economy with high unemployment and stagnant household income," said Greg McBride, CFA, Bankrate.com's senior financial analyst. "Consider that the economy has hit a rough patch each year of the recovery, usually in the first half of the year, and has underperformed the Fed's estimates year-in and year-out. I expect similar results in 2014."
Bankrate.com found that Americans are feeling better about their overall financial situation but are still negative about their savings. Compared to a year ago, only 20 percent of Americans felt more comfortable about the amount of money they have in savings, while 30 percent felt less comfortable. Nearly half of Americans did not feel any differently about their savings.
Several retailers have recently echoed the frugality of consumers during the holiday shopping season. Shares of SodaStream (NASDAQ:SODA) crashed more than 20 percent on Monday after the company announced weaker-than-expected fourth-quarter results. SodaStream makes home beverage carbonation systems that are often a popular gift for the holidays.
"Despite achieving all-time record sales, we failed to deliver our profit targets and are disappointed in our fourth-quarter performance," said Daniel Birnbaum, CEO of SodaStream. "These preliminary results reflect a challenging holiday selling season in the U.S. and several factors, mostly from the second half of the quarter that negatively impacted our gross margin."
Adding to the weakness, shares of Lululemon Athletica (NASDAQ:LULU) posted a double-digit loss on Monday after updating its guidance. For the fourth quarter, Lululemon now anticipates net revenue will be in the range of $513 million to $518 million, down from $535 million to $540 million. Lululemon expects earnings per share in the range of 71 to 73 cents for the quarter, down from 78 to 80 cents.
Last week, shares of Bed Bath & Beyond (NASDAQ:BBBY) suffered their worst intraday decline in more than a year after reporting disappointing earnings and cutting fourth-quarter guidance.  Bed Bath & Beyond expects earnings of $1.60 to $1.67 per share in the fourth quarter, compared to its previous estimate of $1.70 to $1.77 per share.
Other well-known companies like Sears Holdings (NASDAQ:SHLD) and Family Dollar Stores (NYSE:FDO) have also warned about the retail environment in January. "As expected, comparable stores sales were pressured, as we anniversaried strong consumable sales growth last year. In addition, our core customers continued to face economic uncertainties, and the promotional environment intensified," said Howard R. Levine, Family Dollar's CEO, in the company's latest quarterly report.
More from Wall St. Cheat Sheet:
Follow Eric on Twitter @Mr_Eric_WSCS