Did D.C. Bait and Switch Wal-Mart on Wages?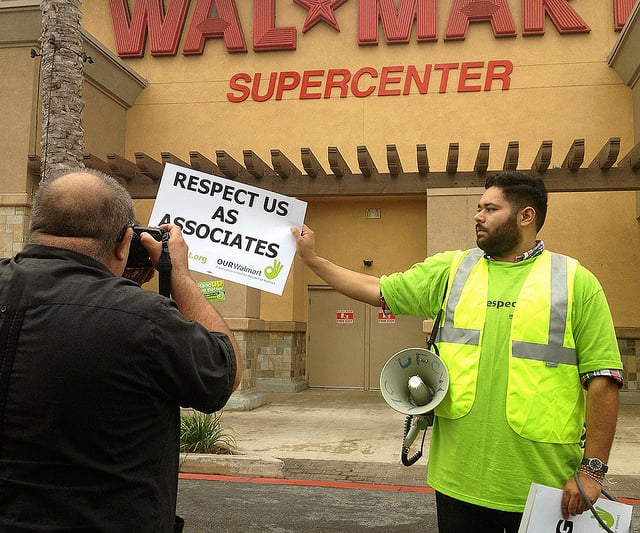 After a long courtship initiated by Washington, D.C. mayors, Wal-Mart (NYSE:WMT) finally decided the time was right to open stores in the nation's capital, but the move might not come off as planned. The D.C. Council has approved a "living wage" bill that would raise the minimum salary by more than 50 percent, casting doubts about Wal-Mart's plans. In fact, the retail mammoth is claiming it got the bait-and-switch treatment with respect to the rate hike, according to The Washington Post.
The Post reports the measure was approved by an 8-5 vote in the D.C. Council and will be reviewed by Mayor Vincent C. Gray in the coming days. The law would raise the minimum wage from $8.25 per hour to $12.50 and apply to businesses earning over $1 billion in corporate revenue. Home Depot (NYSE:HD) and Costco (NASDAQ:COST) are among the other companies that would be affected. Wal-Mart is lobbying hard to get council members to change their votes in advance of the Wednesday vote.
"We were just operating under the assumption that the city's minimum wage would remain in place," a company spokesperson said of the vote. "It seems like some members of the council are interested in moving the goal posts at the eleventh hour." Yet supporters of the bill claim Wal-Mart rarely — if ever — voiced those concerns during negotiations to move to D.C.
"When we talked about specific sites, they were concerned about the demographics. They were concerned about the crime statistics in the neighborhood," said Michael Stevens of the D.C. Economic Partnership. Wages took a back seat, though Wal-Mart has said it plans to pay employees $12.39 per hour on average, which is what it offers workers in nearby Virginia.
Wal-Mart reps claim the conditions in place during the planning stages should continue, and some observers say it's possible Wal-Mart will not go through with their proposed D.C. venture. Wal-Mart reps wouldn't comment to the Post on that likelihood.
The proposed stores would be opened in so-called "urban deserts," where a Walmart would bring a great deal of business. The chances Mayor Gray vetoes the bill are considered slim, while supporters believe they will win by even more votes than the eight already in the bank. Whether it keeps Wal-Mart out of D.C. remains to be seen.
Don't Miss: Starbucks Benefits from Coffee Prices.