Did J.C. Penney Get Blindsided in Board Exit?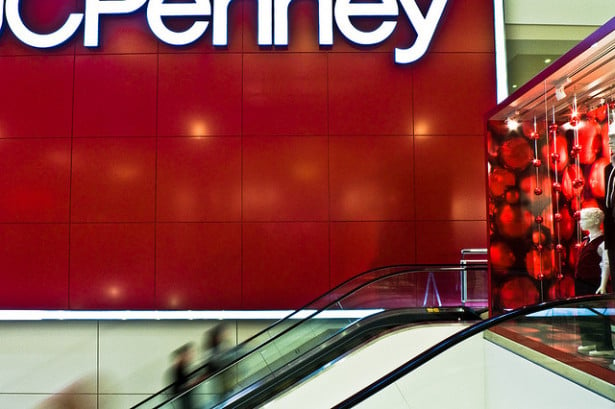 Surveying the biggest J.C. Penney (NYSE:JCP) boosters a few years back, it would be hard to top Pershing Square Capital Management's Bill Ackman and Vornado Realty Trust's (NYSE:VNO) Steven Roth. Following Pershing's sale of 39 million shares, Vornado's indication of selling its 13 million shares, and announcement from Reuters Roth resigned from the Penney board. Additionally, more dark clouds are on the horizon for the struggling retailer, but Wall Street is barely reacting.
Other major funds are holding large stakes in Penney stock, the Associated Press reported Friday. Following a week of pessimism from shareholders and board members, Penney's price didn't move much at the close of trading on Friday, suggesting the mood was reserved but steady. Analysts noted the sale of Pershing's giant stake was picked up by buyers at relatively high interest, and some expect the same for Vornado's shares.
Vornado's 13.4 million shares of Penney stock amount to 6.1 percent of the company, and several insiders expected the departure of Roth following Vornado's announcement it was getting out of Penney for good (it sold 40 percent of its stock in March). Ackman and Roth joined the board in 2011 when expectations were high. The sales of these enormous stakes will leave two firms among the biggest shareholders in Penney.
According to the AP, Glenview Capital Management is holding over 20 million shares of J.C. Penney, an amount that was second only to Pershing Capital. With the Pershing exit, Glenview will become the biggest shareholder with over 9 percent of the company. Hayman Capital Management has 11.4 million shares, or just over 5 percent of the total in circulation.
After the ousting of former Chief Executive Ron Johnson, J.C. Penney has been struggling to win back some of the customers it clearly alienated. The path is proving to be difficult, as bad publicity is constantly in the air. According to Reuters, Roth's exit followed the news Vornado was selling the rest of its Penney shares in the "not too distant future." With the holiday season approaching, the retailer may be hoping the Vornado exit arrives even quicker than expected.
Don't Miss: What Do Your Kids Want for Christmas? Wal-Mart Knows.