Did JPMorgan Hit Bottom With This $5.1B Housing Settlement?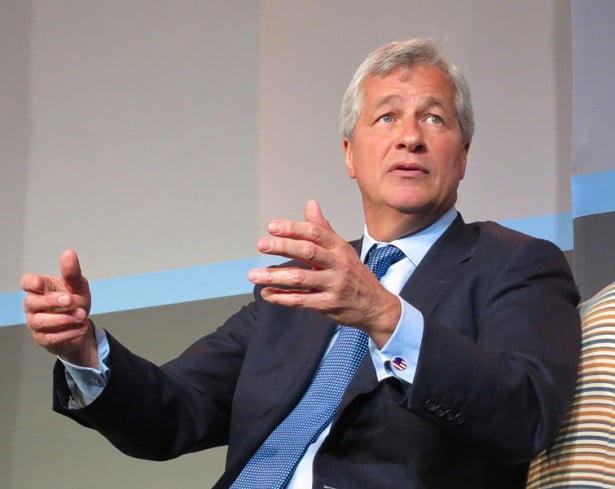 Early reports indicated JPMorgan (NYSE:JPM) may have at least scored a minor victory in its lawsuits stemming from bad mortgages sold during the housing crisis, but the signs now point to even worse news for the beleaguered bank. The Federal Finance Housing Agency (FHFA) announced it had agreed on a settlement with the bank paying $5.1 billion to cover violations it made in mortgage sales to Freddie Mac and Fannie Mae, which could push the bank's overall payout to a record $14 billion.
The FHFA statement regarding the settlement noted that the deal covered two parts: $4 billion would cover violations on mortgage-backed securities (alleged but not admitted), while an additional $1.1 billion would cover the "representation and warranty claims" with Fannie ($670 million) and Freddie ($480 million), the agency said in a statement.
At the outset, the FHFA was seeking approximately $6 billion in damages from JPMorgan. The value of the mortgages the bank sold to the federal agency was grossly misrepresented, according to the suit. Though reports suggested JPMorgan could have gotten away with $4 billion in the FHFA settlement — and $13 billion in all payouts surrounding its housing exposure — this turn could force the bank to pay over $14 billion before the drama ceases."The satisfactory resolution of the private-label securities litigation with J.P. Morgan Chase & Co. provides greater certainty in the marketplace," said Edward DeMarco, the FHFA Director, in a statement. "It is in line with our responsibility for preserving and conserving Fannie Mae's and Freddie Mac's assets on behalf of taxpayers." DeMarco added that the additional payouts settled all of the bank's claims with the housing authority.
As the FHFA moves on to pursue other claims from the country's major banks, JPMorgan will continue to negotiate over the settlement of its remaining exposure in mortgages. According to a report by Reuters, it's possible JPMorgan could recover money related to the breakdown of Washington Mutual's troubled loan division. The details may be revealed when the overall deal is closed between federal regulators and the bank.
At the high end, JPMorgan would be responsible for about $14 billion in what has become a devastating string of lawsuits. Throughout the dealing between legal teams, JPMorgan stock has remained steady, gaining 2 percent in the 30 days between September 26 and October 26.
Don't Miss: College Debt: Kiss Your Retirement Goodbye.