Did Lululemon Chairman Dump Shares Before Big Announcement?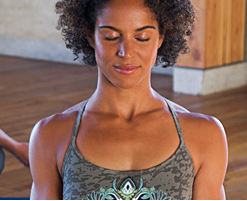 Lululemon Athletica (NASDAQ:LULU) Chairman Dennis Wilson is dodging insider trading allegations after it was revealed that he sold $50 million in Lululemon stock before Chief Executive Officer Christine Day announced that she would be stepping down on Monday.
Day's unexpected announcement caused Lululemon stock to plunge after an already difficult quarter for the maker of high-end yoga and athletic gear.
Wilson is reportedly being protected by a pre-arranged trading plan called a 10b5-1, which allows executives to buy or sell shares according to preset conditions even if they may have inside information that will affect the stock's price. The plans are difficult to track because so little is known about how they are formulated.
"The whole point of these plans is that if material events occur, as they inevitably will, the insider has an alibi against insider-trading accusations," said David Yermack, a finance professor at the New York University Stern School of Business told The Wall Street Journal.
Had he waited until after Day's announcement to sell, Wilson would have made about $8 million less on the sale. Wilson, who founded the company, still owns 27 percent of Lululemon after the sale.
Lululemon has been an incredibly successful retailer, selling high-quality yoga and exercise apparel at high prices. The company has managed to convince yogies to pay close to $100 for yoga pants bearing the Lululemon logo. The company faced a rough patch earlier this year when a batch of its black Luon pants had to be pulled from the shelves after customers complained they were too transparent.
The shelves were restocked with more appropriate Luon pants, but Lululemon still hasn't recovered from the leadership shake-up caused by the incident. After 17 percent of the brand's pants had to be recalled, and before Day's announcement, Lululemon's chief product officer was fired. Both Day and Lululemon have said it was Day's personal decision to leave the company.
Don't Miss: Is Poor McDonald's Customer Service Eating Away at Sales?