Did Michigan's Governor Push Through the Detroit Bankruptcy?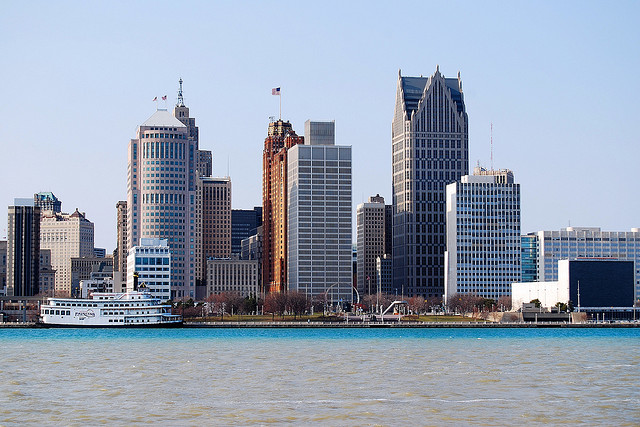 By the time the Detroit bankruptcy trial ended, Michigan Governor Rick Snyder (Rep.) had testified on the stand and Judge Steven Rhodes had called out government attorneys on weak parts of their case, USA Today reports. Should Rhodes rule that the city did not negotiate adequately to prevent bankruptcy, Detroit won't be permitted to file for Chapter 9 protection. City union workers who oppose bankruptcy have argued that Gov. Snyder pushed bankruptcy through without giving them a chance to save on-the-table pensions.
Both sides submitted final arguments on Friday, November 8, with a ruling expected after Judge Rhodes receives pending legal briefs on Wednesday, November 13. Some observers consider it a liability that the city and state government is unable to demonstrate that it negotiated in good faith with creditors. The attorneys for union employees, including the United Auto Workers, argued that Governor Snyder proceeded without giving them a chance to make concessions.
Bankruptcy lawyer Michael Sweet told The New York Times this point was "where the city has its greatest vulnerability," since the city hadn't proved that point during the trial. In fact, the presiding judge went out of his way to remind government attorneys of that fact on the final day in court.
Judge Rhodes said it seemed to him "factually impossible" for the city to claim it exhausted all options during negotiations with creditors while claiming there was no way to negotiate successfully, USA Today reports. Detroit attorneys pushing for bankruptcy protection argued that Governor Snyder had no choice but to appoint Kevyn Orr emergency manager of the city while finances careened out of control and Detroit became insolvent.
Attorneys representing the UAW and other Detroit municipal employee unions tried to drive home the point that — though both sides agree Detroit was going broke — the unions had a right to save the pensions of their members but never got the chance. According to USA Today, attorneys representing the unions accused Gov. Snyder of pushing through the bankruptcy in order to gain control over the city's finances through appointed managers, a tactic that would score the governor political points.
That claim is naturally disputed by both Orr and Snyder, but the judge is going to rule strictly on the evidence. Should Rhodes see no basis for the claim that government reps negotiated in good faith to avoid bankruptcy, he may rule Detroit has no legal foundation to proceed with bankruptcy.
Don't Miss: Are Government Woes Sinking Consumer Sentiment?