Did Pfizer and Ligand Just Get a New Winning Drug Approved?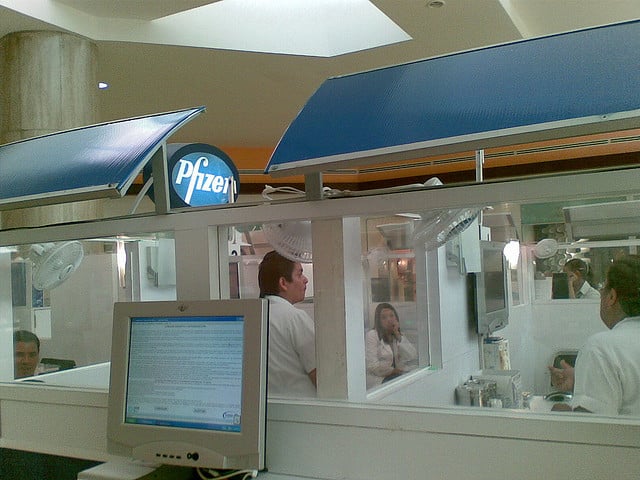 Research-based pharmaceutical company Pfizer Inc. (NYSE:PFE) and Ligand Pharmaceuticals Inc. (NYSE:LGND) have won U.S. approval for a drug to treat hot flashes and osteoporosis, Bloomberg reports.
Duavee, a drug for moderate to severe hot flashes related to menopause in women who haven't had a hysterectomy, was cleared by the Food and Drug Administration in a statement earlier this week. Additionally, the FDA approved Duavee for the prevention of post-menopausal osteoporosis, and Pfizer said in a statement that the drug would be available in the first quarter of 2014.
Pfizer, the world's largest drug-maker, will have some sizable competition in the market for hot-flash treatments. Hisamitsu Pharmaceutical Co.'s drug, Brisdelle, is among the top medications for hot-flash treatment while Eli Lilly & Co.'s (NYSE:LLY) Evista has been approved since 1997 for the prevention of post-menopausal osteoporosis — the latter drug generated $1 billion in sales last year.
Pfizer and Ligand's Duavee is the first FDA-approved drug to combine estrogen with a compound that selects certain tissues to target. The ingredient bazedoxifene can act like estrogen on bone, protecting density when combined with a mixture of estrogens. Of Pfizer's other medications, Premarin has six uses, two of which Duavee is labeled to treat – Premarin, derived from the urine of pregnant horses, generated $1 billion in sales last year.
The FDA previously rejected bazedoxifene as an osteoporosis treatment in 2009 following multiple delays due to stroke and clotting concerns. The most common side effects of Duavee reported by the FDA include muscle spasms, nausea, diarrhea, and abdominal pain. According to the FDA, the drug will have the same boxed warning as other estrogen-based medications, including warnings of an increased risk of cancer of the uterus and of dementia.
Shares for Ligand rose 7 percent on Friday to $47.99 at the close in New York. Pfizer fell less than 1 percent to $28.77.
Investing Insights: Can Pfizer Stock Keep Going?