Did Spring's Arrival Give Americans a Reason to Spend?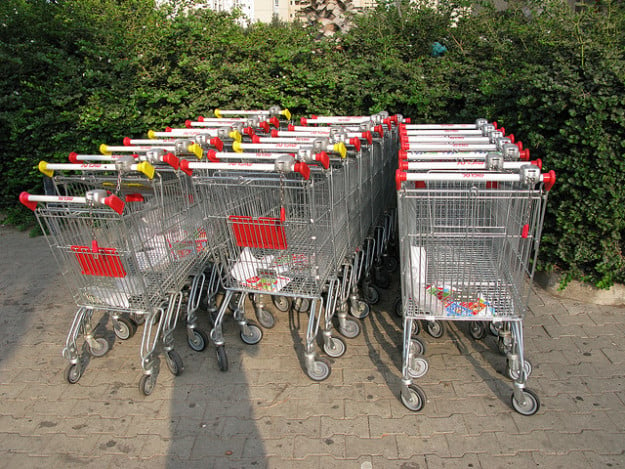 "Consumers played catch-up this past week and helped to propel weekly sales for retailers," noted Chief Economist Michael Niemira in the weekly retail sales report produced by the International Council of Shopping and Goldman Sachs. "However, weather conditions continue to play havoc with the weekly pace of sales," he added.
NEW! Discover a new stock idea each week for less than the cost of 1 trade. CLICK HERE for your Weekly Stock Cheat Sheets NOW!
Spring's arrival in late April gave retailers a small boost, as American spenders emerged from hibernation to purchase cars, new clothes, gardening equipment, and building supplies. This boost pushed up the Commerce Department's reading of U.S. retail sales for the month of April; the measure increased 0.1 percent last month after declining 0.5 percent from February to March.
More precise readings of the health of the retail sector and the American consumer — whose spending accounts for approximately 70 percent of all economic activity in the United States — has shown that spending has begun to strengthen. The International Council of Shopping Centers and Goldman Sachs Retail Chain Store Sales Index had reported weakness for the early part of May, but not for the week ending on May 18.
Expanding slightly from last week's week-over-week drop of 2 percent, the ICSC-Goldman Store Sales Index edged up 0.2 percent in the past week. On a year-over-year basis, the index grew by 3.1 percent, a more than 150 percent increase from last week's 1.2 percent gain. However, for the ICSC-Goldman Store Sales Index, this week's figures were not enough to increase its full month outlook, which is currently predicting flat to negative growth for the month.
NEW! Discover a new stock idea each week for less than the cost of 1 trade. CLICK HERE for your Weekly Stock Cheat Sheets NOW!
In comparison, the Redbook reading — in which figures for the first week of the month are compared with the average for the entire previous month — showed an expansion in retail sales growth, but the growth fell below last week's level. According to the industry group, sales decreased from last week's reading of 2.8 percent to 2.4 percent for the most recently reported period. Redbook's month-to-month comparison with April exhibited a slight 0.5 percent gain, and the measure has risen 2.4 percent over the past 12 months.
Follow Meghan on Twitter @MFoley_WSCS
Don't Miss: Bernie Madoff's Life in Prison.