Did the Real Estate Market Just Peak?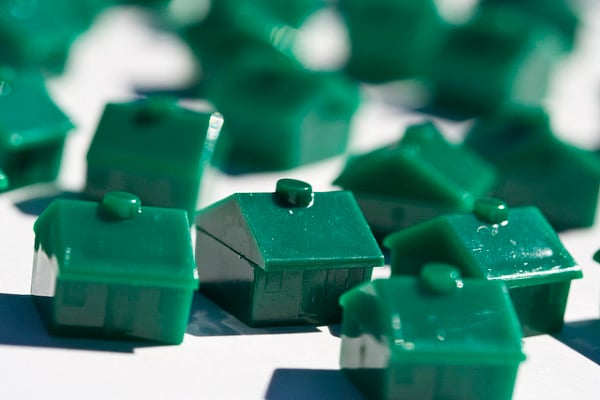 Due to weaker affordability levels and tight inventory conditions, pending home sales across the country continue to retreat from multi-year highs. The Pending Home Sales Index, a forward-looking indicator based on contract signings, fell 1.6 percent to 107.7 in August compared to downwardly revised 109.4 in July, according to the National Association of Realtors.
After posting its strongest pace since 2006 in May, the index has now declined for three consecutive months. Economists expected a decline of about 1 percent. On the positive, the index is 5.8 percent higher from the same period a year earlier. Pending sales have now been above year-ago levels for 28 consecutive months. An index reading of 100 equals the average level of contract signings in 2001.
Lawrence Yun, the National Association of Realtors's chief economist, believes the pullback is not surprising considering the boost of sales during the summer. He said in a press release, "Sharply rising mortgage interest rates in the spring motived buyers to make purchase decisions, culminating in a six-and-a-half-year peak for sales that were finalized last month. Moving forward, we expect lower levels of existing-home sales, but tight inventory in many markets will continue to push up home prices in the months ahead."
Between the beginning of May and the end of June, the average interest rate for a 30-year fixed-rate mortgage surged from 3.59 percent to 4.68 percent, according to the Mortgage Bankers Association. The most recent report from the organization said the average rate on a 30-year fixed-rate mortgage was 4.62 percent — 18 basis points below its highest rate since April 2011.
Overall, the Pending Home Sales Index was mostly lower across major regions of the country. The index dropped 3.5 percent in the South to 116.9 in August, but is still 3.7 percent higher than a year earlier. The West region declined 1.6 percent to 106.9, while the Midwest fell 1.4 percent to 111.6. Sales in the Northeast managed to increase 4 percent to 84.8.
Existing-home sales are expected to increase about 11 percent this year to approximately 5.2 million sales — the highest in seven years. However, little change is estimated to be seen in 2014, with sales forecast to increase less than 1 percent. The national median existing-home price should rise 11 to 12 percent for this year, but return to a more normal increase of 5 to 6 percent next year, according to NAR.
Don't Miss: 10 Signs Americans Are Still Stuck in the Great Recession
Follow Eric on Twitter @Mr_Eric_WSCS