Did These Traders Get Tipped Off About the Berkshire-Heinz Deal?
When Heinz (NYSE:HNZ) announced on Thursday that it had entered into an agreement with Berkshire Hathaway (NYSE:BRKA)(NYSE:BRKB) and 3G Capital to go private, the deal drew widespread attention for its magnitude. The iconic ketchup brand will be acquired for $72.50 per share, setting the total value of the transaction at $23 billion — the largest acquisition in the food industry if it stands up to regulatory scrutiny.
And that's a big if because the deal is now receiving the attention –  and more worryingly, the scrutiny — of the U.S. Securities and Exchange Commission.
Early on Friday morning, reports circulated indicating that the U.S. Securities and Exchange Commission had begun investigating unusual trading activity on the day preceding the announcement. By the afternoon, those reports had solidified into fact. Reuters reported that the regulatory agency had filed a lawsuit against "certain unknown traders" in a Manhattan federal court.
Given the gusto with which the SEC has been pursuing insider trading over the past few years, inquiries into trading activity surrounding major deals is to be expected. What first attracted the attention of federal investigators was an abnormal increase in options trading activity on Wednesday. Using what is known as a call option, the traders named in the SEC's lawsuit put a bullish bet on Heinz, without buying any of the company's shares. These traders secured the opportunity to buy shares at a given price and a future date.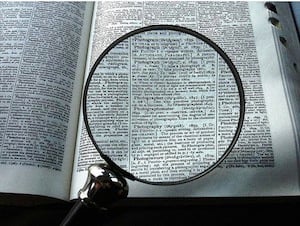 Ahead of the deal, total call options volume surged to 3,400, about four times the average volume of 820 per day. On the other side of the equation, just 249 put options were traded, about half their average volume. The volume disparity, falling just one day ahead of the announcement, is what set off warning bells at the various institutions that monitor options trading activity.
Even more suspicious was the that fact that some 2,262 call options had a strike price of $65. The stock closed at $60.48 on Wednesday, and while analysts were generally bullish on the stock, the mean price target was just $61.90. Options traders often increase their positions ahead of major catalysts, but the only event on the radar is the company's earnings report, still two weeks away.
What this means is that whoever took those call options was betting on a big move when there didn't seem to be much of a reason to expect one, especially as there was little activity in Heinz options for months leading up to the deal.
The SEC believes that the suspicious trades originated from an omnibus account known as "gs bank ic" located in Zurich, Switzerland, according to Reuters.
In total, the alleged insider trading in Heinz call options generated more than $1.7 million.
Don't Miss: Here's Why the SEC May Suspect Insider Trading in the Berkshire-Heinz Deal.