Did Wal-Mart India's Red Light Just Turn Green?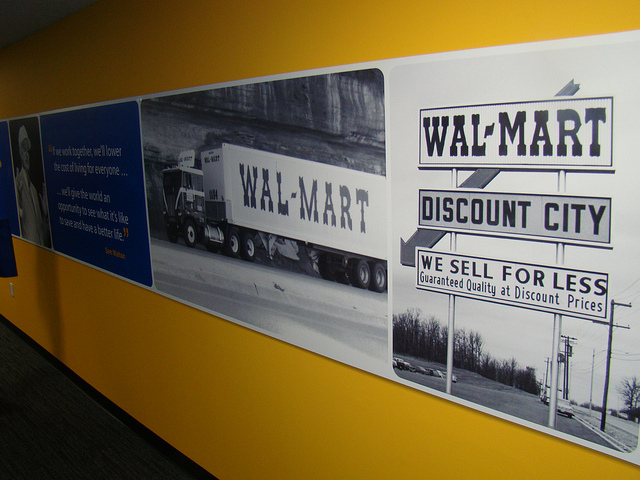 In a strange turn of events, it now looks like Wal-Mart (NYSE:WMT) may soon be awarded a go-ahead for its India plans, even though just earlier this week, the country was still stopping the U.S. retail giant at an indefinite red light.
But according to a Wall Street Journal report published Friday, Wal-Mart is now preparing a formal proposal that it will soon submit to the Indian Trade Ministry for rights to operate supermarkets in the country. This information was corroborated by Scott Price, Wal-Mart's Asia CEO, who was present for the meeting with officials at the Department of Industrial Policy and Promotion, the Journal reports.
A prepared formal proposal reflects a significant step forward for Wal-Mart, which has long fought to establish an increased presence in India's lucrative retail market. In 2007, it teamed up with Bharti Enterprises, an Indian conglomerate, in order to meet India's strict policies that keep foreign retailers from holding more than 51 percent foreign direct investment.
That rule has been in effect since September 2012, but the Indian government recently modified its foreign direct investment policies governing retail investment. This investment proposal then marks the first motion by a foreign company since the rule's amendment.
The news also marks a stark contrast from recently reported information. Up until now, many sources indicated Wal-Mart's growing frustration and increasing disinterest in India on account of its delayed policymaking. The U.S. retailer has sunk money, time, and manpower into the venture, partnering with Bharti to operate 20 wholesale stores in the country, but its plans so far have yet to bear any of the fruit that the company forecast, thanks to strict regulation.
Bharti and Wal-Mart predicted in September that they would open eight business-to-business wholesale stores in 2013 and their first retail store within two years, but those plans have yet to come even close to realization.
In addition, departing executives and two looming investigations also haven't helped matters. But according to The Wall Street Journal, the retailer is all of a sudden optimistic about its lucrative future in the country. Wal-Mart India's spokeswoman said to the publication, "Wal-Mart is optimistic about growing our Best Price Wholesale cash and carry business in India, as well as future retail investment opportunities that can be made possible through a clear and predictable FDI policy."
Still, Wal-Mart shouldn't get too excited yet, because India is still known for its slow policy changes. Even though the country has expanded its group of local suppliers that foreign retailers can partner with and has resolved issues regarding infrastructure investment requirements, it is still unclear whether the country will agree to the retailer's proposal, especially after garnering so many poor media as of late.
Luckily, officials believe the decision will be made sooner rather than later, so at least Wal-Mart will soon officially know its India fate.