Different Directions: U.S., Europe Reigning in Lenders, China Loosening Up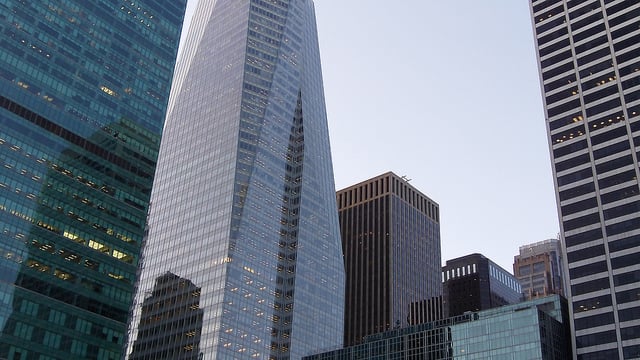 The divergence in financial policy between the east and west continues to deepen as China announced that it will scrap its floor on lending rates while the U.S. and Europe move towards tighter controls on their banking sectors.
Capital rules have been an ongoing theme in financial news since the Basel III committee established guidelines for how large financial institutions should be regulated by their countries. In the aftermath of the financial crisis in 2008 regulators have become concerned with institutions overleveraging themselves, and the trend in western democracies has been towards higher capital requirements. At its most basic, these rules require banks to hold higher amounts of capital to offset the risks associated with certain investments, though what equity they are allowed to use and how they should assess risk remain contentious areas of debate.
So far the push has resulted in several problems for struggling economies, notably in Greece where the government has set aside a recapitalization fund to use for keeping banks hedged against their riskier investments. However, Greece has a budget shortfall looming next month that it needs to cover if it hopes to get further funding from its bailout lenders. It has been suggested that the country use the recapitalization fund to finance this shortfall, but it's not clear yet that the government can to do that without overleveraging its banks.
In the United Kingdom, the more contentious debate has been surrounding the issue of lending. Slow lending has already been an issue in much of Europe, where periphery countries can't get the investment they need to grow and some banks are saying that capital rules are not helping the problem. While the Bank of England has told its banks that a reduction in lending is not an option to meet capital requirements, the plausibility of that demand is dubious.
Marc Hellingrath, a fund manager at Union Investment GmbH in Frankfurt, told Reuters that this just simply isn't an option for some banks. "Most banks aren't where they'll need to be on the leverage ratio, so they're cutting debt by reducing lending."
The International Monetary Fund has told Spanish banks to hold out on dividends in order to continue lending in the face of capital requirements.
The United States has also been questioning why its largest banks are in the commodities business — a contentious debate that has pitted industries against each other in an attempt to justify both sides of the argument.
Meanwhile, China is freeing up its financial sector, trying to liberalize its economy and create more domestic demand. The floor on the lending rate was scrapped to better allow for banks to compete for borrows, and the government is now facing the question of whether or not to free up deposit rates to help Chinese savers.
The People's Bank of China has indicated that this is the "most risky" process in freeing up its financial sector, and the government is moving ahead with caution as they consider measures to do so.