Disappointment from Cisco, Kohl's, and Wal-Mart: Morning Buzzers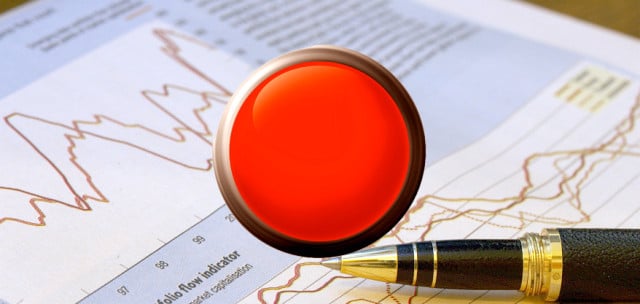 U.S. stock futures rose Thursday morning after Janet Yellen indicated that she will continue stimulus when she takes over Ben Bernanke's role as chair of the Federal Reserve. Yellen will testify before the Senate Banking Committee during her nomination hearing. Investors are also waiting for data on jobless benefit claims, due out later Thursday.
Futures at 8:30 a.m.: DJIA: +0.05%, S&P 500: +0.15%, NASDAQ: -0.18%.
Here's your cheat sheet to what's buzzing.
Cisco Systems Inc. (NASDAQ:CSCO) shares plummeted in after-hours trading on Wednesday after the company posted third-quarter earnings and fourth-quarter guidance that came in below expectations. Cisco's revenue rose just 1.8 percent during the third quarter — the company failed to make orders it planned on producing in emerging markets like Brazil, Mexico, India, and China. Analysts had expected growth of between 3 and 5 percent. According to The Wall Street Journal, Cisco blamed the National Security Agency scandal for its lost business in China.
Boeing Co.'s (NYSE:BA) labor union has rejected a new contract from the company that would have kept production of its 777X craft in Washington state. According to CNBC, 31,000 members of the International Association of Machinists voted on the new contract, which would cut health benefits and pensions. A majority, 67 percent, voted against the contract, which means Boeing could move its operations outside Washington for the first time. In a statement seen by CNBC, Boeing CEO Ray Conner said, "We are very disappointed in the outcome of the union vote."
Wal-Mart Stores Inc. (NYSE:WMT) reported third-quarter results Thursday morning that showed retailers are still feeling the squeeze of reduced consumer spending. Wal-Mart's same-store sales in the U.S. fell during the quarter, showing that its core business of large stores in rural America is struggling, according to Business Insider. Earnings came in at $1.14 per share, beating expectations by 1 cent. Wal-Mart's revenue of $114.9 billion fell below expectations of $116.8 billion.
Kohl's Corp. (NYSE:KSS) also reported third-quarter earnings this morning, and, like Wal-Mart, the company's results showed that the retail landscape is still challenging leading up to the holiday shopping season. Kohl's earnings came in at 81 cents per share, down 10 cents from a year earlier. Kohl's revenue fell 1 percent, to $4.44 billion. Kohl's and Wal-Mart both plan to open their stores early for Black Friday this year. Analysts believe that this holiday season could be a big strain for retailers, as they will be forced to offer large discounts in order to attract shoppers, according to The Wall Street Journal.
Follow Jacqueline on Twitter @Jacqui_WSCS
Don't Miss: Kohl's Keeps Holiday Optimism After Weak Third-Quarter.