Discontent Ackman Is Breaking Up With J.C. Penney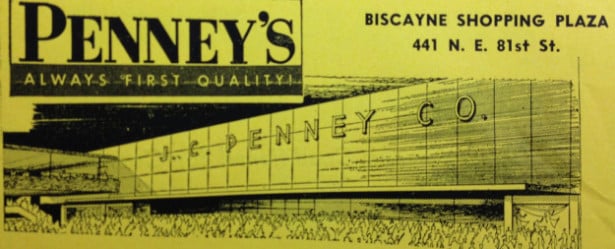 Struggling retailer J.C. Penney (NYSE:JCP) and activist investor Bill Ackman, of Pershing Square Capital, have finally parted ways.
After recent events, it comes as little surprise that the company's largest shareholder decided to sell his approximately 18 percent stake. Ackman's very public disagreement with J.C. Penny's chairman, Thomas Engibous, and other members of the board of directors over the leadership of current CEO Mike Ullman ended with Ackman's resignation from the board.
Subsequently, the company inked an agreement that allowed Ackman to make up to four requests to the company to register the sale of his restricted common stock. Then, in his hedge fund's second-quarter letter to investors, under a section heading called "Mistakes," Ackman acknowledged that his investment in J.C. Penney had been a failure.
"While the story of our investment in J.C. Penney is not yet over, our initial CEO candidate was unsuccessful, the Company's intrinsic value has been impaired, and as of August 16, 2013, the stock trades at a more than 40% discount to our average cost," he wrote.
Even worse, tough second-quarter results punctuated J.C. Penney's management problems. The company's second-quarter results, announced August 20, showed a loss of $586 million, more than twice what Wall Street expected, and a 12 percent drop in revenue.
The one glimmer of hope that the results contained — proof that Ullman's efforts to reverse his predecessors' flawed pricing scheme had slightly staunched same-store sales declines — did not give Ackman's claims about the company's leadership any credence. And it was Ullman's predecessor, Ron Johnson — handpicked by the activist investor — who led J.C. Penney to last year's 25 percent plunge in revenues, 50 percent decline in stock price, and 13 percent drop in customer traffic through his misguided turnaround plan.
While Ackman admitted in his letter that Johnson's turnaround plan "failed to generate profitable sales and led to large revenue declines and losses" and that Ullman has "worked hard to reverse" some of the changes that contributed to the company sales decline — such as the "everyday low prices" concept — Ackman's understanding was that Ullman was hired on an interim basis.
"When the search process was not launched for several months" and Ullman "began to make a series of material changes in personnel and operations that were not consistent with the actions of a typical interim CEO," Ackman grew concerned. He wrote that Pershing began to "have concerns about capital investment plans, cost control, inventory management, and the business planning process." Elevating these issues was was his rationale for his public critique of the board of directors.
In that letter, Ackman wrote that Pershing "may choose to exit J.C. Penney after more or less time depending on developments at the Company, the stock price, and the availability of other investment opportunities." That exit came sooner rather than later.
Johnson's tenure left quite a dark mark on J.C. Penney's operations, as Ullman noted in the company's earnings report, on both Ackman's years on the board of directors and his investment. For the 39.1 million shares purchased at the end of 2010, Pershing paid an average of about $25 per share.
A prospectus filed by J.C. Penney with the Securities and Exchange Commission on Monday gave the regulatory agency notice that Pershing Square Capital Management planned to sell its stake and that Ackman's holding was sold at $12.90, below the stock's Monday closing price of $13.35, handing the hedge fund a loss of about $522 million.
The sale came six days after the release of the company's second-quarter results because Ackman still possessed some material information about the company's finances and, under agreement with the company's board, could not sell his stake until the company's quarterly earnings were released.
While J.C. Penney's second quarter was unimpressive at best and Ackman had grown anxious over the past few months that the company was on the wrong track, investors now appear to be betting that J.C. Penney is on the verge of a turnaround. Shares were trading up by as much as 3 percent Tuesday morning.
However, Ackman's exit was not necessarily a sign that he believes that J.C. Penney is facing failure — it was just that his investment was a failure. "If J.C. Penney is able to return sales to the levels of recent years, generate historical levels of gross margins and maintain the [operating cost] reductions achieved by prior management, the stock should rise substantially from current levels, " he wrote in the second-quarter letter to shareholders. "We believe these objectives are achievable, but how much time they will take is more difficult to determine."
Follow Meghan on Twitter @MFoley_WSCS