Struggling retailer J.C. Penney (NYSE:JCP) draws $850 million from its $1.85 billion revolving credit line to fund working capital and inventory for its revamped home area being rolled out in 500 stores. Recourse to this line of funding also sets off a signal that the company's cash position may be worse than estimated, say analysts. But according to CFO Ken Hannah, "As we near completion of the home department transformation in over 500 stores, we have been undertaking and will continue to experience a significant inventory build and increase in capital expenditures. The draw under our revolver today provides more than our current funding needs to ensure our continued liquidity. Moreover, we will continue to explore additional capital raising alternatives with the assistance of our financial advisors."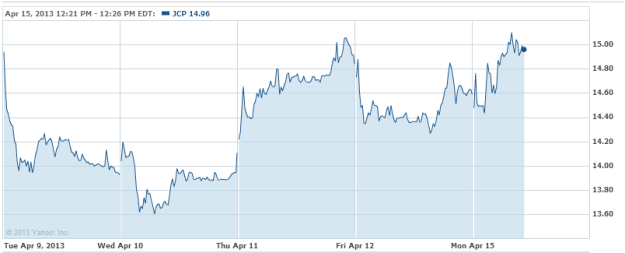 Frustrated in his efforts to acquire Clearwire (NASDAQ:CLWR), Dish (NASDAQ:DISH) CEO Charles Ergen instead went for the jugular and bid a $25.5 billion package for Clearwire's majority owner Sprint Nextel (NYSE:S). A Sprint shareholder is now being offered $4.76 in cash and 0.05953 shares of DISH. Japanese telco Softbank is currently pursuing a transaction to acquire 70 percent of Sprint, but the DISH offer trumps Softbank's offer by 13 percent. According to Dish, the proposed merger could realize cost savings of over $11 billion, as the satellite service and wireless networks of the two companies are bundled together in a triple play offer of video, internet and voice calling. "This unique, combined company will have a leadership position in video, data and voice and the necessary broadband spectrum to provide customers with rich content everywhere, all the time," says Charles Ergen, Chairman and CEO Dish Network.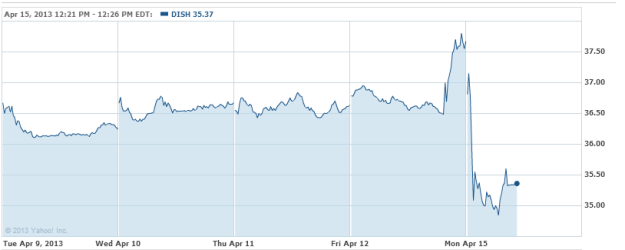 Las Vegas Sands (NYSE:LVS) chief Sheldon Adelson's blunt remarks in a lawsuit testimony about Macau's gangland underbelly have not been taken too kindly in the Chinese SAR, often referred as the world's gambling capital. Adelson referred to his abortive partnership with the Galaxy Entertainment Group dating 2002 and said the two firms could not work together because Galaxy  "had expressed their judgement they were going to do business with either reputed or triad people and we couldn't do that." Adelson's remarks drew a response from Galaxy in the way of a stock exchange filing that objected to inaccurate statements. The comments are also likely to irk authorities in China and Macau, because of the underlying implication that the city still suffered from the influence of gangland triads. Sources in Macau's casino industry view the remarks as inflammatory and injurious to relations in China, and questioned Adelson's wisdom in not settling the lawsuit and instead letting it reach the courtrooms.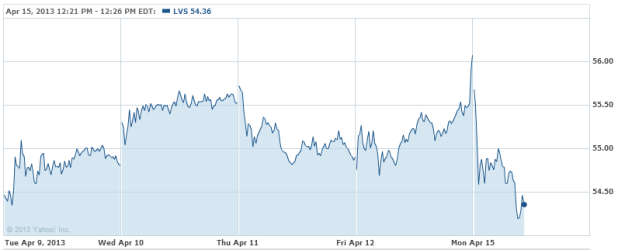 Open Table (NASDAQ:OPEN) is downgraded by JPMorgan Chase (NYSE:JPM) from Overweight to Neutral saying,  "We think shares appear fully valued at these levels and soft near-term industry trends could offer a better entry point. We believe OpenTable remains among the best Internet business models and we expect secular share gains to continue over time, but think the near-term risk/reward at current levels is more balanced."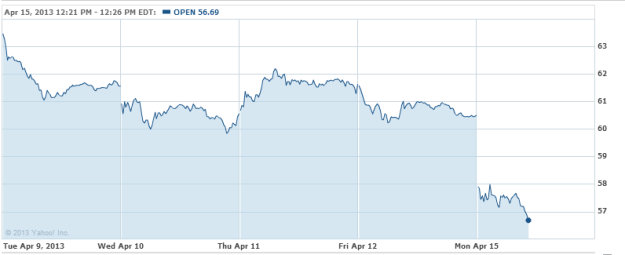 Don't Miss: Which Communications Networking Stocks have the Strongest Earnings Trends?