Disney & Electronic Arts Partner on Star Wars Products and 2 More Dow Movers To Watch
The Walt Disney Company (NYSE:DIS): Current price $65.48
Electronic Arts and Disney have reached a multi-year licensing deal, through which the former will create games for mobile devices, PCs and consoles, based on the Star Wars movies. Disney acquired George Lucas's Lucasfilm and the sci-fi franchise for $4.05 billion in October, and will keep the rights to develop online and mobile games, said both parties said in a statement on Monday. They did not reveal the financial terms of the arrangement.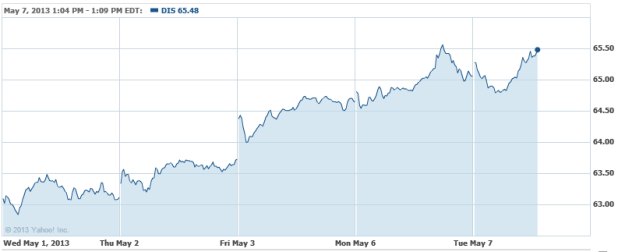 United Technologies Corp. (NYSE:UTX): Current price $93.77
UTX's Sikorsky Aircraft Corp. said that the Federal Aviation Administration has okayed a new functionality on the S-92 helicopter, through which  to supply offshore oil operators with an automated approach that lowers cockpit workload by 60 percent and enables safer operations under challenging weather and operating situations. Sikorsky developed the new safety feature working jointly with PHI, which is an important Sikorsky customer operating S-92 and S-76 helicopters in the Gulf of Mexico, giving transportation to offshore oil workers to the platforms there. "Rig Approach" will be an option on the S-92 helicopters, providing a fully coupled and automated approach capability, along with a higher safety margin than is now available with any other offshore approach procedure.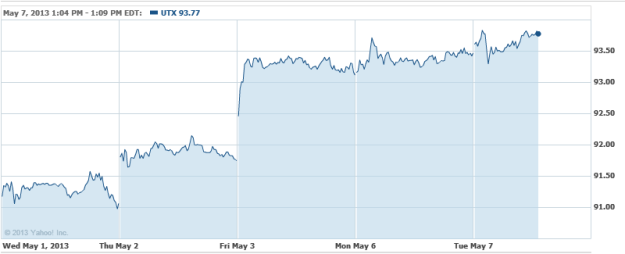 Wal-Mart Stores (NYSE:WMT): Current price $79.01
The retailing giant once again leads Fortune's list of the 500 biggest domestic companies by revenue, as Wal-Mart posted impressive growth in the face of a challenging economy for its customers. Revenue jumped almost by 6 percent last year to $469.2 billion. Exxon Mobil Corp. (NYSE:XOM) slipped to the number-two spot, with revenue of $449.9 billion, but it was still the most profitable.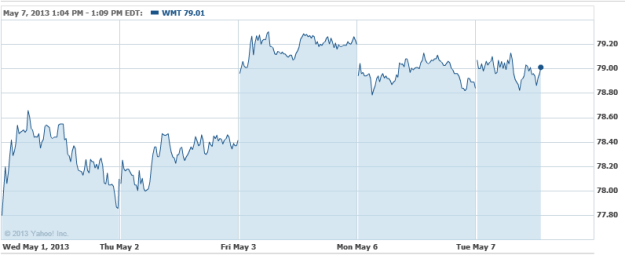 Don't Miss: Gun Control: Will 3D Guns Be Obama's Latest Headache?