Disney Eyes ESPN UK Exit and 2 Dow Movers Seeing Action Now
The Boeing Company (NYSE:BA): Current price $76.00
A first-tier vendor for Boeing's 787 Dreamliner passenger jet, Fuji Heavy Industries, announced that there was no change to its output plans for the grounded plane's wingbox, says Reuters. Fuji Heavy is the sole manufacturer of the 787′s wingbox, the component that connects the wings to the fuselage. Presently, Boeing has ceased deliveries of the 787, but it is assembling new planes in the United States, keeping the completed jetliners at its plants.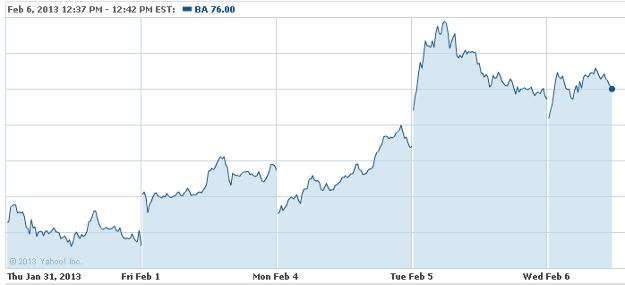 Chevron Corporation (NYSE:CVX): Current price $115.59
The Cabinda Gulf Oil Company subsidiary of Chevron will go forward with the development of the Mafumeira Sul project lying offshore Angola. The $5.6 billion Mafumeira Sul project marks the second phase of development of the Mafumeira Field located in Block 0. Mafumeira Sul should reach its first oil output in 2015 and then build toward peak total daily production of 110,000 barrels of crude oil along with 10,000 barrels of liquefied petroleum gas. The subsidiary is the operator and holds a 39.2 perfect interest in Mafumeira Sul. Chevron's partners include Sonangol E.P. at 43 percent, Total (NYSE:TOT) with 10 percent and ENI (NYSE:E) with 9.8 percent.
Are these stocks a buy or sell? Let us help you decide. Check out our Stock Picker Newsletter now.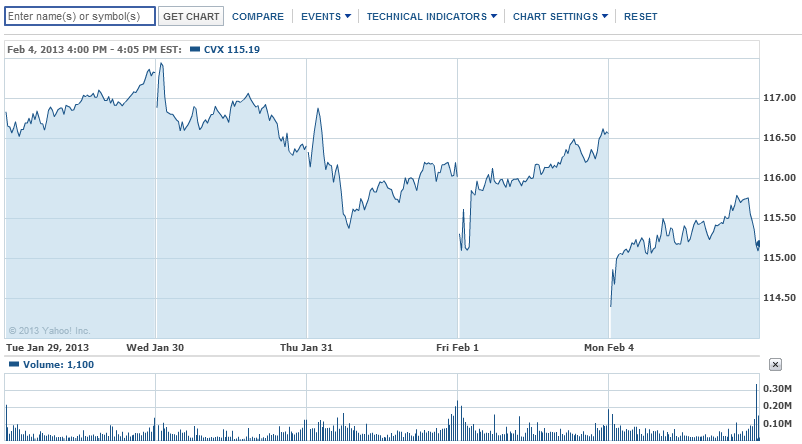 The Walt Disney Company (NYSE:DIS): Current price $54.97
Disney is looking for an exit of ESPN from the United Kingdom, says the Financial Times. The decision comes following BT (NYSE:BT) outbidding ESPN for the broadcasting rights to Premiere League football more than three years after it lost mobile rights when it was outbid to a rival offer from News Corp (NASDAQ:NWSA).
Investing Insights: Will Disney's Magical Ride Continue?