Disney Is Giving Unauthorized Film the Silent Treatment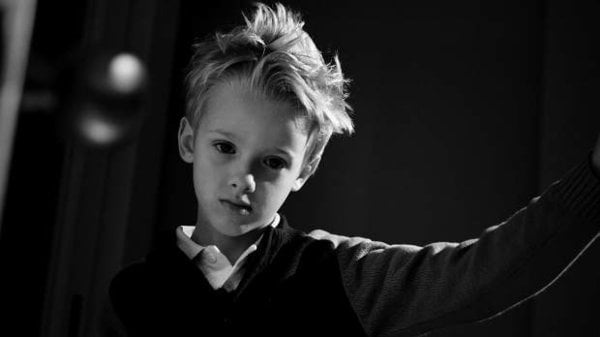 A strange, micro-budget film called Escape From Tomorrow took the Sundance Film Festival by storm earlier this year, but onlookers at the festival openly questioned whether the film would ever be shown to wide audiences. The reason? Because the hallucinatory psychological-horror film had been shot almost entirely on location at both Walt Disney World and Disneyland without any permission whatsoever from Walt Disney Co. (NYSE:DIS). And according to The Hollywood Reporter, Disney intends to combat the unauthorized film with a "non-strategy strategy."
Escape From Tomorrow, which is the feature debut of writer-director Randy Moore, was released on video-on-demand and select theaters on October 11. The film revolves around a man that has increasingly disturbing experiences and visions during the last day of a family vacation at the Walt Disney World Resort. Shot for only $650,000, Moore skirted Disney security by filming on small cameras and avoiding attention using techniques like keeping scripts on phones. After photography was completed, Moore was so determined to keep the film a secret that he edited the film in South Korea and the Sundance Film Festival even declined to discuss the film before its premiere.
Because of Disney's history of being fiercely protective of its intellectual lawsuits, it was widely believed that Escape From Tomorrow would never truly see the light of day aside from the few film festivals it has been screened at, including Roger Ebert's 15th annual film festival, in which he hand selected the film shortly before he passed away. The film, which has been likened to the films of David Lynch and Roman Polanski, had seemed a likely target of lawsuits, given its questionable content, which includes iconic characters doing things like attempting to crush a child and depictions of Disney princesses as prostitutes.
While the film's mere existence has spurred complicated discussions of intellectual property rights and fair use exceptions, Loyola Law School professor Jay Dougherty told THR that if Disney had decided to pursue legal action, it "could have a stronger case regarding trademark law and trademark dilution." Considering the posters and trailer for the film have not shied away from a Disney-esque font that could easily confuse movie-goers into believing it was an official Disney product, it seems like that the studio would have made short work of the case with their immense legal team.
But Disney appears to be taking the route of silence in its attack on the film — and make no mistake, Disney is not taking the film's release lightly. Although Disney is not publicly commenting on Escape From Tomorrow, a studio source told THR that the studio's policy is to avoid giving the film any attention that could lead to a bigger box office. Earlier this year, a dispute between Warner Bros. (NYSE:TWX) and The Weinstein Company over the the title of The Butler (The Weinstein company would later change the film's name to Lee Daniels' The Butler to skirt the issue) led to a torrent of free press that at least partly led the film to its current success.
Disney's strategy appears to be a sound one according to industry onlookers. A group of studio marketing executives surveyed by THR told the publication that Disney's silence on the matter was much more likely to hurt Escape From Tomorrow than any legal action might. As THR points out, because so much of the film's reputation hinges on its notoriety over defying one of the largest and most powerful studios in existence, silence could ultimately be the most aggressive attack on the micro-budget film.
Check the trailer out below.
Don't Miss: 5 Films That Started at the Top and Never Let Up.