Disney Is Going Big With Shanghai Park and May Even Go Bigger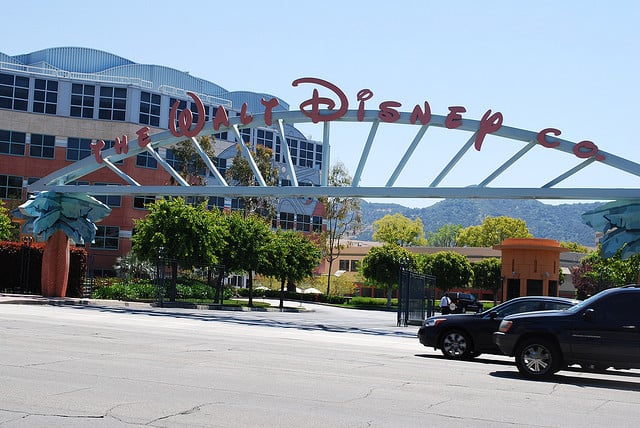 It isn't breaking news that Walt Disney Co. (NYSE:DIS) is interesting in expanding its business to China, as the company announced as early as 2009 that it plans to build a theme park in the country along with open its first retail store there, but now that Disney is getting closer to its new park's debut, reports say that it is already planning its expansion.
Disney first broke ground for its highly anticipated Shanghai resort back in 2011, officially making progress to open shop in the world's most populous country. Thanks to China's growing middle class, the country has been viewed as a gold mine for companies and retailers everywhere, and Disney has been quick to jump on the bandwagon, planning a Shanghai Disney Resort that Bloomberg reports will be almost 1,000 acres in size when it opens in late 2015. Walt Disney World in Orlando, Florida still boasts the status as Disney's biggest resort, with Disneyland Paris coming in second, but the company's newest park is now set to take third, and it may not even stand in that place for long.
According to Bloomberg, Disney Chief Financial Officer Jay Rasulo has not been shy about sharing his Shanghai expansion plans for the future, and he said at the UBS Global Media and Communications Conference in New York Monday that, "We're opening the park for a pretty healthy number of attendees but more importantly both we and our partners and the Shanghai government are eager and willing to expand rapidly after that."
Thus, it is clear that Disney has set high hopes for its newest park, and believes that the resort's number of visitors could even surpass that of Tokyo Disney Resort, the company's second-most popular property that hosts 28 million visitors yearly. Shanghai Disney Resort will include two hotels and an outdoor recreational area, but luckily if that isn't enough, the CFO's recent comments illuminate that the company is already willing to build more. Disney's increased investment in the park is expected to be witnessed in its 2014 fiscal year results, as the company said in November that its capital expenditures will jump about $1 billion higher in the 2014 fiscal year compared to 2013 on account of Shanghai spending.
Disney isn't alone in the venture, as it has partnered with state-owned Shanghai Shendi Group Co., as well as a handful of other businesses in order to meet foreign regulation standards, but the Burbank, California-based company still anticipates to spend at least 29 billion-yuan, or $4.78 billion, on its latest investment. According to Bloomberg, Disney also recently announced its first corporate sponsor of the park, Industrial & Commercial Bank of China, and the number of benefactors are expected to grow as the park's opening draws nearer.
Don't Miss: 7 Great Romantic Comedies You Can Watch on Netflix.