Disney Reroutes 'Planes' from the DVD Pile Into Theaters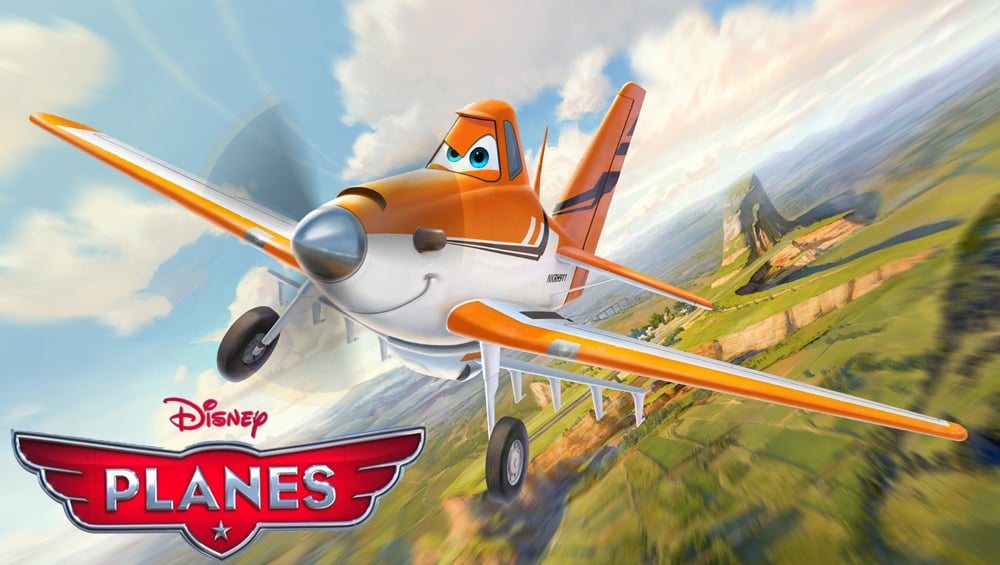 Planes, trains, and automobiles: Walt Disney Co. (NYSE:DIS) is ready to revisit its animated feature "Planes" and see if its lovable main character, Dusty the aircraft, can help the theater industry recover from an unanticipated summer sales slump.
Wondering why "Planes" looks familiar? It might be because you were already told Dusty could fly straight to your child's DVD pile come spring 2013, but Disney has since rerouted the animated plane's destination, and it is now scheduled to hit theaters Friday.
Bloomberg reports that the world's largest entertainment company first planned to send the animated film straight to DVD, but then changed gears after witnessing the success Dusty had with trial audiences. Targeting the same age group of viewers that allowed its two "Cars" movies to reel in a combined $1 billion worldwide in ticket sales, Disney is now hoping that "Planes" can take advantage of a summer sales slide and encourage younger audiences to visit theaters at a time when current movies on the film reel are produced for older crowds.
Dusty will open in theaters alongside Sony Corp.'s (NYSE:SNE) "Elysium" and will also follow "Percy Jackson: Sea of Monsters," which opened Wednesday. Thus, "Planes" will target youth audiences while Sony's science fiction film and Fox's young adult-novel based movie aim for moviegoers slightly above Dusty's age group, and Disney is confident that the animated plane can help convince families to visit the movies this weekend.
The entertainment company is especially excited about "Planes" because its potential blockbuster sales could mean big things for a low-budget film.
According to Bloomberg, the movie only cost about $50 million to make, so if it ends up generating its potential $21 million this weekend and $81 million in domestic sales, Dusty could be the subject of a huge surprise sales success, David Weitzner, a movie marketing consultant, told the publication. It proves that family films don't have to break the bank to be successful, and that sometimes the simplest low-cost feature can reel in the most profit.
Luckily for Disney, fans can enter the theaters this weekend already decked out in "Planes" paraphernalia, as the company already released Dusty-themed merchandise including airplanes, story books, and children's jackets. This marketing along with word-of-mouth buzz could end up making for a surprise summer ending for Disney, but it still must compete with three animated films still in theaters — "The Smurfs 2," "Despicable Me 2," and "Turbo."
Regardless of how high Dusty flies this weekend, it's official that he won't be going anywhere anytime soon: Disney has already announced that a sequel, "Planes, Fire & Rescue," is scheduled for theaters in July 2014.
Don't Miss: Customers are Losing Patience With Time Warner Cable and CBS.