Disney To Start Layoffs and 2 Dow Movers To Follow Today
The Coca-Cola Company (NYSE:KO): Current Price $40.10
Coca-Cola is stepping up its investment in Indonesia while consumption and income levels increase in the world's fourth-most-populous country, according to the The Wall Street Journal. During the next three years, the beverage giant could spend around $700 million for capital plans and marketing, among other things, said President Ahmet Bozer of Coca-Cola's business outside the Americas at a sports-promotion event. "We have big plans for Indonesia. Indonesia is very important to our growth goals."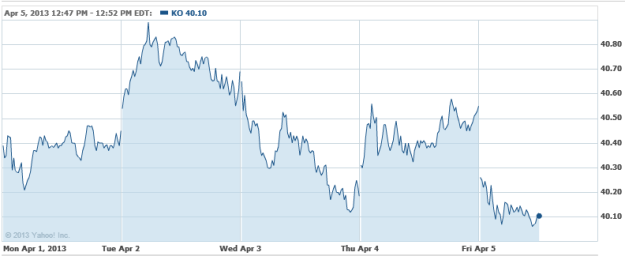 Exxon Mobil Corporation (NYSE:XOM) Current Price $88.89
According to Exxon Mobil, its affiliate in Liberia has purchased an 80 percent interest in Liberia Block 13 from Canadian Overseas Petroleum, comprising in excess of 625,000 acres offshore the country in water depths ranging between 250 and 10,000 feet. ExxonMobil Exploration and Production Liberia Limited and COPL got a final approval of the transaction from the Liberia national legislature and President Ellen Johnson Sirleaf. The transaction closed on April 5th.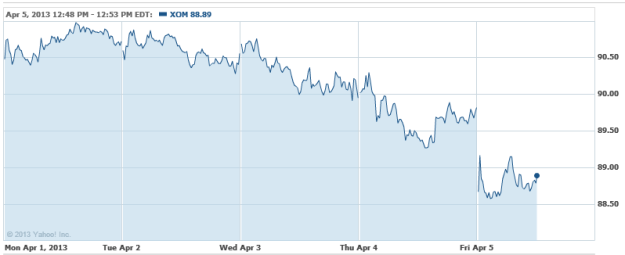 The Walt Disney Company (NYSE:DIS) Current Price $57.25
Disney intends to start layoffs at its studio and consumer product divisions within the next two weeks, says Reuters, in the latest phase of cost-reduction program to come from a company-wide review. The studio job cuts will focus on the marketing and home video businesses, and include a few from the animation wing, according to sources. It is not clear how many jobs will be eliminated at either division.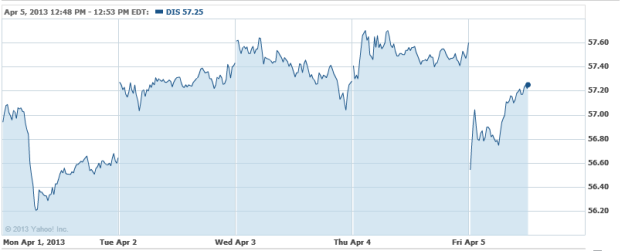 Don't Miss: Here's A Surprising Change in the Guard at Hewlett-Packard.