Disney Welcomes 427 Part-Time Employees Into the Full-Time Line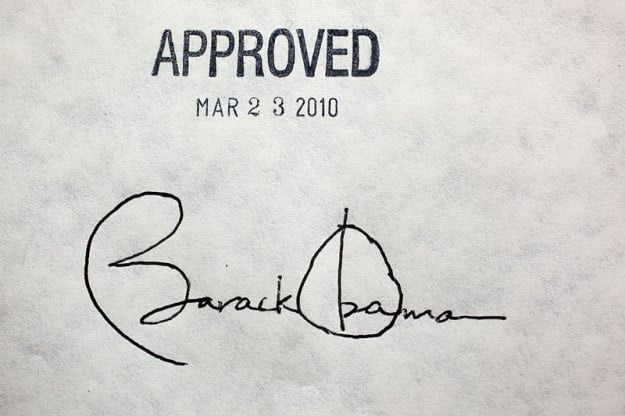 Now that the Obamacare exchanges are officially open and 48 million uninsured Americans can sign up for medical coverage, many companies across the U.S. are reviewing their health plans and deciding how to respond. While some agencies like the United Parcel Service (NYSE:UPS) have decided to clamp down on coverage prerequisites in light of the new legislation — UPS dropped coverage for workers' employed spouses — others are extending them in a way that benefits their workers.
Bloomberg reported Wednesday that Walt Disney Co. (NYSE:DIS) falls under that second distinction. The company is now offering full-time positions to 427 part-time employees at Walt Disney World in Orlando, Florida. The affected staffers are employees who have worked enough hours to quality for benefits under the Affordable Care Act and who registered more than 1,500 hours in the past year.
Disney only recently decided to propose the 1,500-hour threshold as its new requirement to receive coverage — it reflects a reduction in the obligatory hours employees have to work in order to receive coverage. Other companies have responded differently, upping the ante to dodge the mandate, while companies such as Walgreen Co. (NYSE:WAG) have decided to change their coverage plans altogether.
The retailer announced last month that it is moving 120,000 employees to to a private health insurance exchange in which they can choose a plan from multiple insurers. Walgreen is one of many companies that have worked to remove themselves from the health care equation all together.
Disney's recent news, on the other hand, demonstrates that the company is willing to help more of its employees qualify for coverage, and that is why the company is now offering more full-time position distinctions. As of now, about 27,000 full-time employees at Walt Disney World get health care benefits, while the remaining part-time workers only receive limited coverage.
Disney's new proposal is good news for the 37,000 or so who work at Disney parks in Florida. However, as Bloomberg points out, the update also presents a predicament for the six unions with members that affected by the changes. The unions operate under the Service Trades Council, and now, many representatives are worried about the employees who will qualify for full-time jobs and health benefits but still retain less seniority than others.
Though it's a dilemma still to be solved, Ed Chambers, president of the Service Trades Council, still believes that Disney and its employees can work out the new legislation. He spoke to Bloomberg on Tuesday via telephone, saying: "Disney wants to be proactive. Disney is way out in front of this."
SeaWorld Entertainment Inc. is also preparing to add more full-time employees at its 11 parks across the U.S. next year. According to Bloomberg, of the company's 22,100 employees, only 4,400 were registered as full time as of May, but now that SeaWorld is reducing its cap on weekly hours for part-time employees, more workers will qualify for the full-time distinction and thus qualify for medical benefits.
Don't Miss: 'Catching Fire' Is Already Selling Tickets at Fierce Pace.