Disney's Cost Cutting and 4 Other Hot Stocks
General Motors (NYSE:GM) is seeking to get more retail customers to buy its Impala vehicle under the Chevrolet brand. Currently, most of the car sales are to fleet customers, but with the new Impala 2014 landing up soon in showrooms, GM has launched a 36 month lease program on the Impala LT with a V-6 engine. Customers pay down $2799 and a monthly lease rent of $279. Chevrolet hopes to enhance the current lease rate of about nil on the Impala sedans to the segment average of around 35 percent.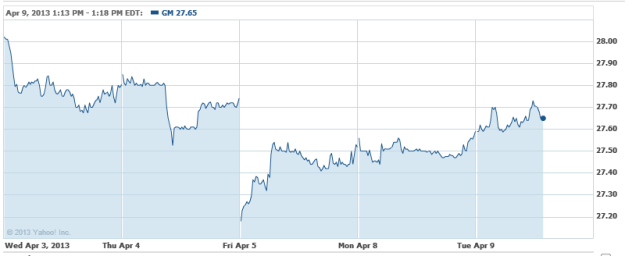 Statistics on Windows (NASDAQ:MSFT) Phone usage compiled by AdDuplex reveal that Nokia's (NYSE:NOK) Lumia 920 has taken the top spot as the most used Windows Phone device in the world. The Windows Phone market is now dominated by Nokia, and the top five Windows phone devices this month are all Lumia models. Also note that eight of the top 10 Windows Phone devices are made by Nokia. AdDuplex also says that low-priced Windows phones are increasingly becoming popular, with the Lumia 620 jumping from a 2 percent usage share to 7 percent in just a month. Within Windows Phone devices, Windows Phone 8 is
picking up speed and now constitutes about 43% compared to just 31% of all Windows Phones in use a month previously.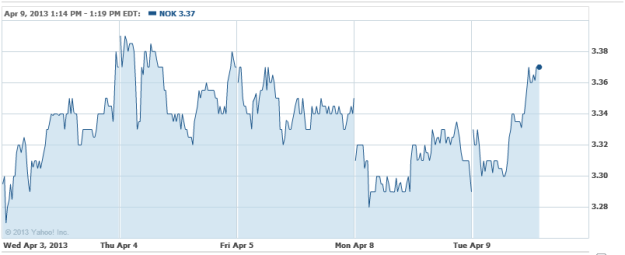 A new initiative called SharedClarity is being launched by Dallas-based Baylor Health Care System, San Francisco-based Dignity Health, and Illinois-based Advocate Health Care, along with UnitedHealthcare (NYSE:UNH). The new venture will conduct independent assessments on the efficacy of various medical devices that are implanted into patients with the goal of improving patient outcomes by identifying the best devices in various categories such as cardiology and orthopaedics. SharedClarity also intends to negotiate affordable purchasing terms with selected device manufacturers. Dr. Lee B. Sacks, Executive Vice President and Chief Medical Officer for Advocate Health Care said, "SharedClarity will provide a comprehensive view of how these medical devices perform after being inserted into patients, using an unprecedented amount of data. It`s crucial information that will benefit patients and improve the quality of care."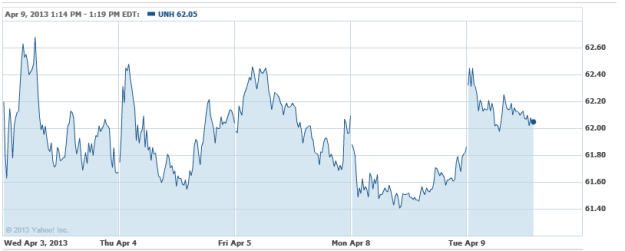 Despite shares trading at an all-time high, and a solid net profit of $5.7 billion in the last fiscal year ended September, Disney (NYSE:DIS) is nevertheless taking the hatchet to superfluous job positions in order to increase efficiency. About 150 persons are likely to be laid off by Wednesday following an internal review conducted late last year by CEO Bob Iger and CFO Jay Rasulo. The affected positions are across all of Disney's business units.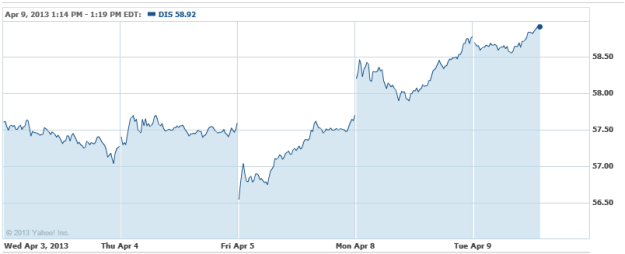 Don't Miss: Here's Why Retail Sales Can't Pick Up Steam.