Disney's Iger Takes Pay Cut Despite Milestones in 2013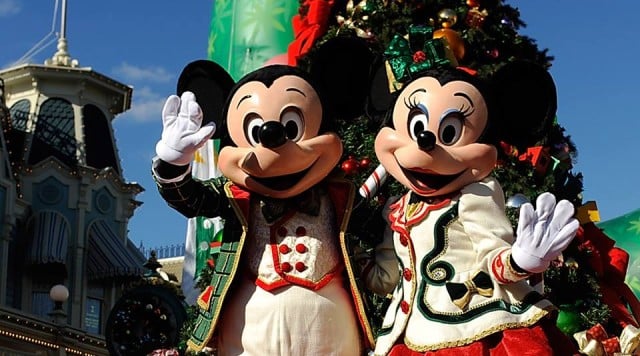 Disney's (NYSE:DIS) CEO Robert Iger has taken a bit of a pay cut in the past year, as Disney failed to beat its targets for the year 2013 as easily as it did in 2012. The CEO is taking home $34.3 million in 2013; $2.5 million of that total is salary, a number that hasn't changed since last year. The remainder is approximately $8.8 million in stock awards, $8.48 million in option awards, and a $13.6 million bonus, reports Bloomberg. A year earlier that total numbered $40.2 million. Iger's 2013 total marks a 15 percent drop from 2012, according to Bloomberg.
Though Disney reported record sales and and profit once again this year, an achievement the company has managed for three consecutive years now, it seems the company's successes are still "insufficient" to beat the "aggressive performance ranges," set by the Disney's board of directors.
"Mr. Iger's cash bonus declined versus his fiscal 2012 bonus as the company's outperformance relative to financial measures established by the compensation committee did not match the magnitude of outperformance delivered in fiscal 2012″ a Disney filing, per a Bloomberg statement. Iger's 2012 compensation was helped along by Disney's acquisition of Lucasfilm and "the culmination of a number of strategic milestones," the Disney filing continued.
Among those "strategic milestones" are the expansion of the Hong Kong Disneyland, the opening of Cars Land at the California Adventure park, a new Disney cruise ship, and impressive box office results for "Marvel's The Avengers." Disney's annual meeting, slated for March 18 in Portland, Oregon, will put a number of issues on the table, including a proposal that would give shareholders greater ability to nominate candidates for the board, per Bloomberg. The proposal would also put limits on the acceleration of executive pay awards in a takeover scenario, Bloomberg added.
Also on March 18, the Disney directors are set to review the election of Jack Dorsey, former Twitter co-founder and Chair, who was elected by the company's board as an independent director. During the 2013 fiscal year, which ended on September 28, Disney reported a net income of $6.14 billion, or $3.38 a share, numbers which mark an 8 percent increase from 2012′s $5.68 billion, or $3.13 a share, per Bloomberg. Disney's revenue also grew in 2013; 6.5 percent to $45 billion. The company also rose 0.8 percent, to close at an all time high of $73.85 on the New York Stock Exchange, Bloomberg reports, adding that the shares have gained 48 percent this year.
More from Wall Street Cheat Sheet: