Disney's Ironman Triumphs Overseas, Rio Tinto Finds a Unique Suitor, and 3 More Hot Stocks
Disney (NYSE:DIS): As much fun as Tony Stark is with his friends, it seems global audiences prefer to see his antic solo: In its debut weekend, Iron Man 3 brought in $195.3 million, about $10 million more than the Avengers movie in its first weekend, which became last summer's biggest financial hit with $1.5 billion grossed around the world. Despite its early success, the new flick has a $300 million budget to beat before it breaks even — but it seems the movie is up to the task.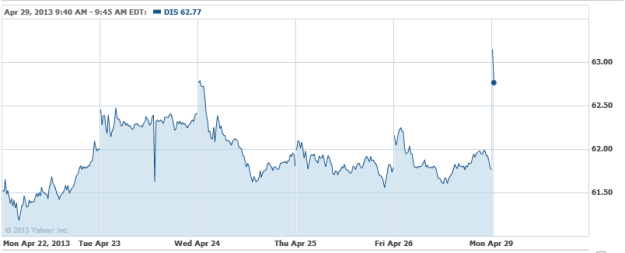 Rio Tinto (NYSE:RIO): The struggling mining firm may have found a bidder for its 80 percent stake of the Northparkes copper-gold mine, as KKR (NYSE:KKR) is reportedly exploring the possibility of taking it off Rio's hands. Analysts speculate that the stake could be worth as much as $1 billion, and would add a bit of diversity to KKR's offerings of healthcare, retail, and financial service holdings.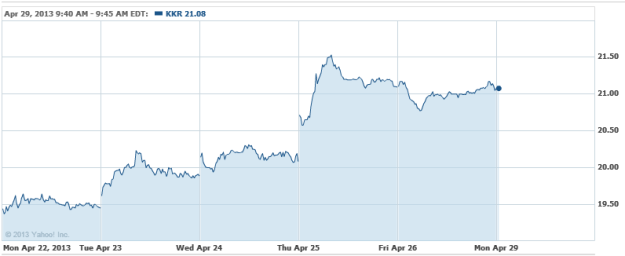 Toyota Motor Corp. (NYSE:TM): Toyota has its eye on the 10 million unit sales milestone for the 2013 year, and believes it has the means necessary to become the first automaker in history to break such a barrier. A new R&D strategy on behalf of CEO Akio Toyoda would put the company back in gear for growth, following four years of crisis and hardships. TNGA, or Toyota New Global Architecture, a new approach that focuses on simultaneous development of multiple models and massive use of common modular components to delivery more vehicles for less, and more rapidly.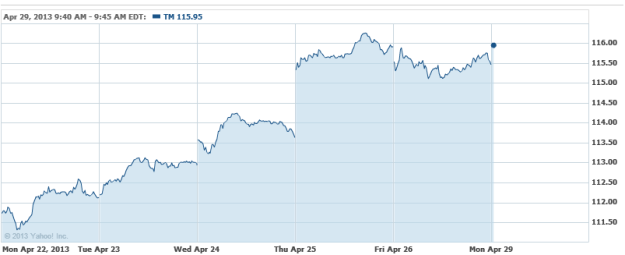 Hanesbrands (NYSE:HBI): Barron's has its eye on the company, which after a significant spike in cotton prices (the worst since the Civil War) and subsequent raise in prices as much as 40 percent, maintained its consumers who were still willing to shell out the cash for the brand. Now that cotton prices have come back down, the company's prices have not, as shoppers still seem to be willing to pay the premium. Rumors also indicate that Wal-Mart (NYSE:WMT) is dedicating more shelf space to the brand, giving them the extra advantage.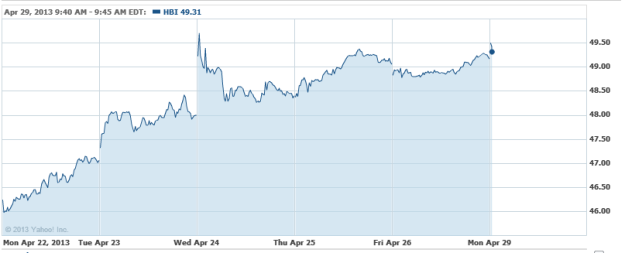 Don't Miss: Identity Theft Victim: Walmart Doesn't Care.