Disney's Oz Prequel Weekend Box Office Smash and 3 Dow Movers on Monday
The Boeing Company (NYSE:BA): Current price $12.45
Airbus  has won an order from Indonesia's Lion Air that is potentially worth $20 billion at list prices, said sources to Reuters, which also reported that the new Airbus A320-family order could surpass the 201-plane order for equivalent Boeing  aircraft from Lion Air in late 2011.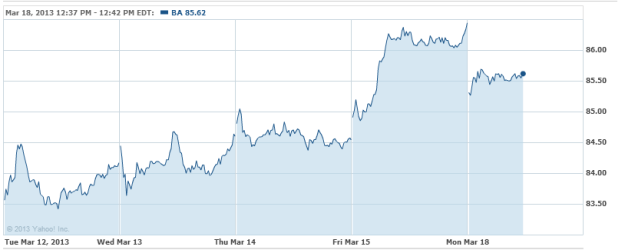 Bank of America Corporation (NYSE:BAC): Current price $12.45
Bank of America Merrill Lynch is among the financial firms chosen by HD Supply, which was once a division of Home Depot (NYSE:HD) taken private for $8.5 billion in 2007, to conduct a proposed IPO. Others named were Barclays (NYSE:BCS), JPMorgan Chase & Co. (NYSE:JPM), and Credit Suisse Group (NYSE:CS), according to sources to Reuters.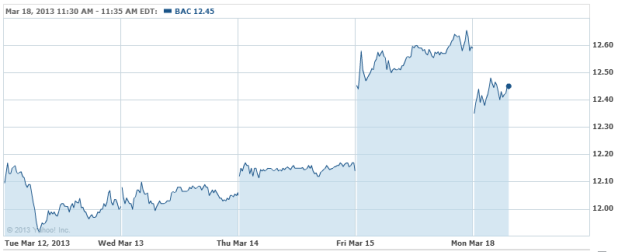 The Walt Disney Company (NYSE:DIS): Current price $57.03
Oz the Great and Powerful, which is Disney's prequel to the classic The Wizard of Oz, led box-office sales for a second straight weekend, taking in $42.2 million at theaters in the United States and Canada, which is more than twice the revenue of the weekend's other new releases, says Bloomberg.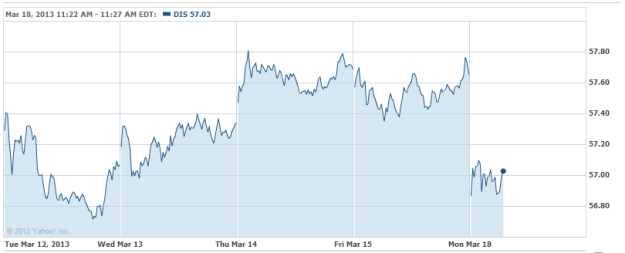 General Electric Company (NYSE:GE): Current price $23.27
Former Vice President, Controller and Chief Accounting Officer Jamie Miller succeeds Charlene Begley, who has taken a leave of absence for personal health reasons.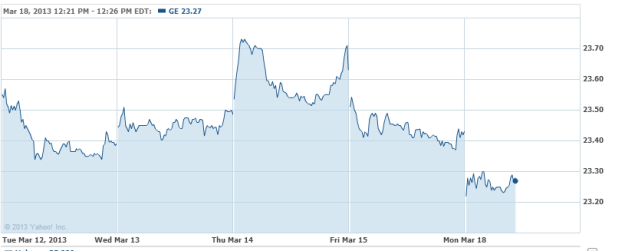 Don't Miss: Top 5 Companies Uncle Sam Loves.