Disney's Strong Quarter, Coca-Cola's Big China Spend, and 3 More Hot Stocks
Walt Disney Co. (NYSE:DIS): Shares of Disney have recovered after a post-results dip, as earnings per share of 77 cents beat projections by 1 cent and revenue of $11.57 billion beat by $170 million. Parks and Resorts carried the company for the third quarter, beating estimates and spearheading with operating profit gains of 17 percent; ESPN once again outperformed, as well, as ad demand remained stable; Consumer Products and Disney Interactive saw healthy growth, too. Capital expenditures slowed to $2.8 billion from $3.8 billion for the year through September 28, as several theme park projects are nearing completion.

Coca-Cola Co. (NYSE:KO): Coca-Cola will be investing some $4 billion in the Chinese market in 2015-2017 in a bid to build new plants to fend off rising competition that is slowly denting Coke's $69.12 billion hold on the Chinese soft drink market. The cash injection is on top of the $4 billion earmarked for 2012-2014, and Coke says that it is warm to the idea of deals with local firms. Analysts note that this could help it play the trend in China involving more local-style herbal teas and healthier drinks.

Adobe Systems Inc. (NASDAQ:ADBE): The security breach at Adobe appears to be far larger than the company has indicated, as the password security firm LastPass estimates that some 152 million customer accounts were compromised since the database attacked was a backup system that was about to be decommissioned. Adobe spokeswoman Heather Edsell said that the records include some 25 million records containing invalid email addresses, 18 million with invalid passwords, adding that "a large percentage" of the accounts were fictitious, having been set up for one-time use so that their creators could get free software or other perks.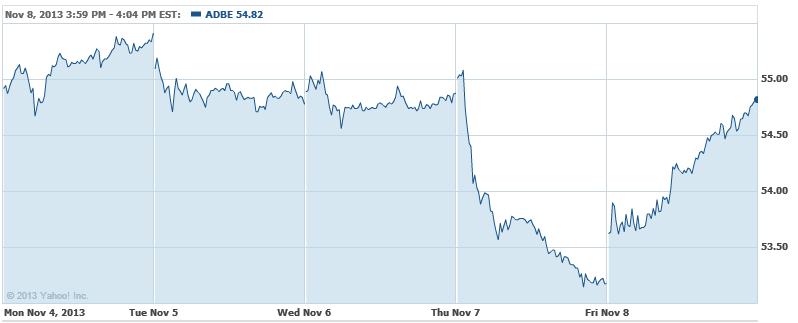 UBS AG (NYSE:UBS): UBS will pay $3.762 billion to repurchase the stabilization fund that was set up five years ago to bail out the bank during the financial crisis, according to the Swiss National Bank, which will receive $1 billion plus half of the remaining amount of the purchase price from UBS. Under the terms of its bailout, the SNB took on $39 billion in illiquid assets, which have since become profitable.

Lions Gate Entertainment (NYSE:LGF): Lions Gate has reported EPS of 19 cents, beating by 12 cents, and revenue of $498.7 million, which missed by $30.15 million. Revenue from the Motion Picture unit fell 29 percent to $434.4 million in the second quarter due to a tough comparison to last year's period, which included the release of The Hunger Games. Overall, total expenses fell 22 percent during the quarter, led by reductions in G&A and distribution spends.
Don't Miss: Lions Gate Banks on Blockbusters to Attract Investors.