Dividend Changes to Know Now: Finish Line, ASML Holding NV, BlackRock, Nordic American Tanker Shipping, Agilent Technologies
Finish Line Inc. (NASDAQ:FINL): Current Price $17.88
Finish Line increases quarterly dividend 1c to 7c. The Finish Line's board of directors has approved an increase in the company's quarterly cash dividend from 6c to 7c per share of outstanding common stock. The quarterly cash dividend will be payable March 18 to shareholders of record as of March 1.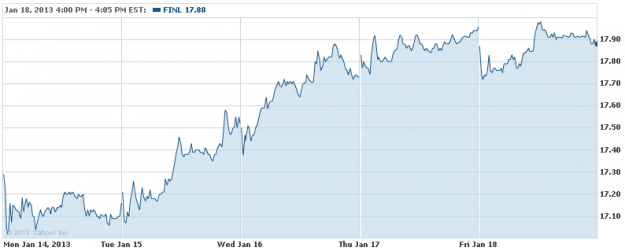 ASML Holding NV (NASDAQ:ASML): Current Price $69.17
ASML proposes to raise dividend to EUR 0.53 per share from EUR 0.46 per share. ASML intends to again increase the dividend by 15% compared with last year. Therefore, the company will submit a proposal to the 2013 Annual General Meeting of Shareholders to declare a dividend in respect of 2012 of EUR 0.53 per ordinary share, for a total amount of approximately EUR 215M, compared with a dividend of EUR 0.46 per ordinary share paid in respect of 2011. The proposed dividend represents 19.6% of earnings per share in 2012.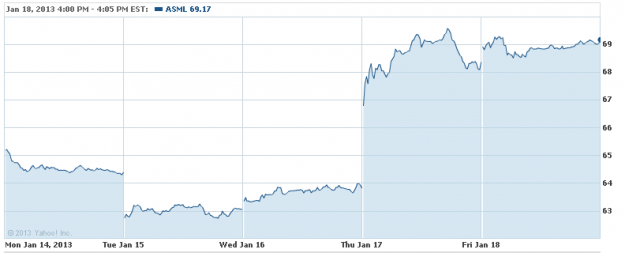 Start 2013 better than ever by saving time and making money with your Limited Time Offer for our highly-acclaimed Stock Picker Newsletter. Click here for our fresh Feature Stock Pick now!
BlackRock, Inc. (NYSE:BLK): Current Price $233.96
BlackRock increases quarterly dividend by 12%. The board has declared a quarterly dividend of $1.68, to be payable March 25 to shareholders of record on March 7.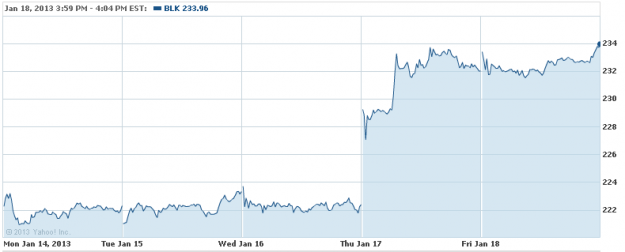 Nordic American Tanker Shipping Ltd. (NYSE:NAT): Current Price $8.61
Nordic American Tanker cuts quarterly dividend to 16c from 30c. The quarterly dividend is payable on February 13 to shareholders of record on January 30.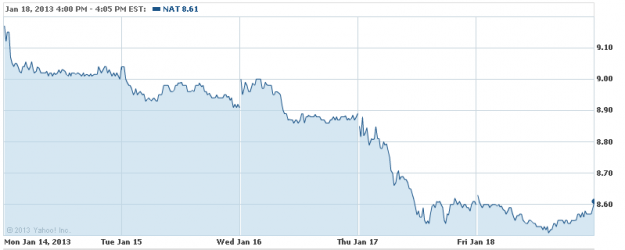 Agilent Technologies Inc. (NYSE:A): Current Price $44.12
Agilent increases quarterly dividend 20% to 12c. Agilent's board of directors authorized a 20% increase in the quarterly dividend, from 10c to 12c per share, beginning in Q2. The Q2 dividend will be paid on April 24 to all stockholders of record as of the close of business on April 2.

Investing Insights: Will Facebook Outperform with Graph Search in Tow?