Dividend Changes to Know Now: DST Systems, Apartment Investment & Management, Occidental Petroleum, Principal Financial Group
DST Systems Inc. (NYSE:DST): DST Systems increases dividend to quarterly basis from semi-annual basis. The quarterly dividend of 30c per share is payable on March 15 to shareholders of record at the close of business on February 19.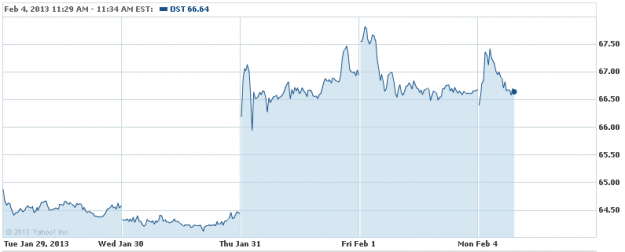 Apartment Investment & Management Co. (NYSE:AIV): Aimco increases quarterly dividend to 24c per share. Aimco declared a quarterly cash dividend of 24c per share of Class A Common Stock for the quarter ended December 31, 2012. The dividend is payable on February 28 to stockholders of record on February 15.

Occidental Petroleum Corporation (NYSE:OXY): Occidental Petroleum expects to announce dividend increase in February. The company expects to announce a further dividend increase after the meeting of the Board of Directors in the second week of February. Comments taken from presentation slides.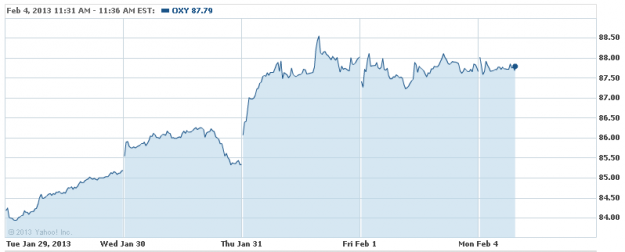 Principal Financial Group Inc. (NYSE:PFG): Principal Financial raises quarterly dividend 10% to 23c per share. The dividend will be payable on March 29 to shareholders of record as of March 11.

Don't Miss: Stocks Fight Off Washington D.C.