Dividend Changes to Know Now: Raven Industries, Washington Federal, Camden National, Female Health, Banner Corporation
Raven Industries (NASDAQ:RAVN): Raven raises quarterly cash dividend 14 percent to 12 cents per share. Raven announced that its board has approved a 14 percent increase in the company's regular quarterly cash dividend. The dividend is payable April 25 to shareholders on record as of April 10.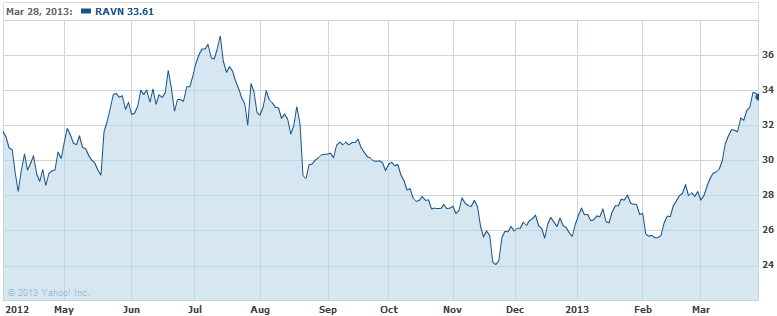 Washington Federal (NASDAQ:WAFD): Washington Federal increases dividend 12.5 percent to 9 cents per share. The board of Washington Federal announced a quarterly cash dividend of 9 cents per share, a 1 cents per share, or 12.5 percent increase, over the prior quarter. The dividend will be payable on April 19 to common stockholders of record on April 5.

Camden National (NASDAQ:CAC): Camden National increases dividend 8 percent to 27 cents. The dividend is an increase of 2 cents per share, or 8 percent, from the 25 cents per share dividend declared for the same period a year ago. The dividend is payable on April 30 for shareholders of record on April 16.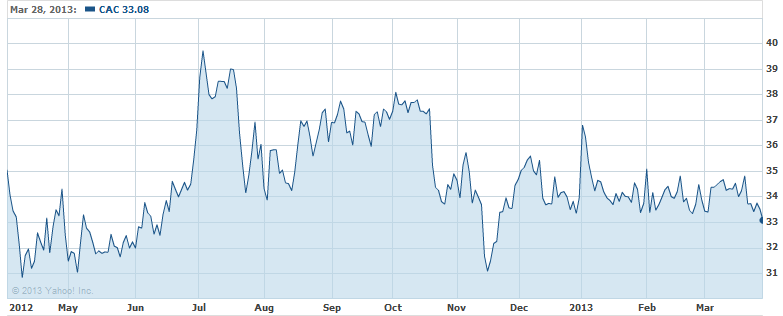 Female Health Co. (NASDAQ:FHCO): The Female Health Co raises dividend 17 percent to 7 cents, to increase buyback activity. The previous quarterly dividend payout was 6 cents per share. The new quarterly dividend is payable May 8 to stockholders of record as of May 1. The company also announced that it plans to increase the activity under its stock repurchase program. The company's stock repurchase program authorizes the repurchase of up to three million shares of FHCO common stock. To date, the company has repurchased approximately two million shares under the program, leaving approximately one million shares available for potential repurchase under the authorization. The program is currently due to expire on December 31, 2013, the company said.

Banner Corporation (NASDAQ:BANR): Banner Corp. raises quarterly dividend to 12 cents from 1 cents. The dividend will be payable April 15, to common shareholders of record on April 5.Previously Banner paid a regular cash dividend of 1 cents per share.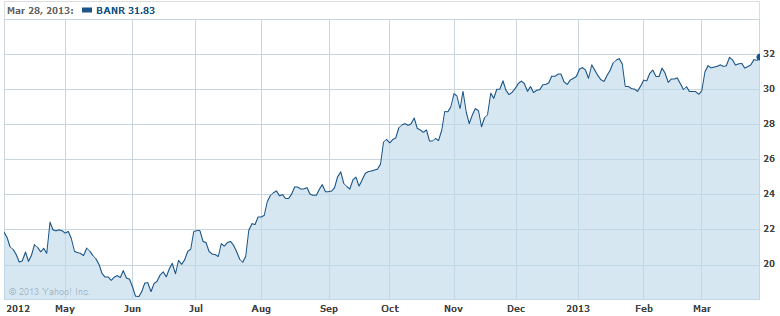 Don't Miss: Can Google and Microsoft Really Be Competitive in the PC Industry?