Do American Airlines and US Airways Really Need to Merge?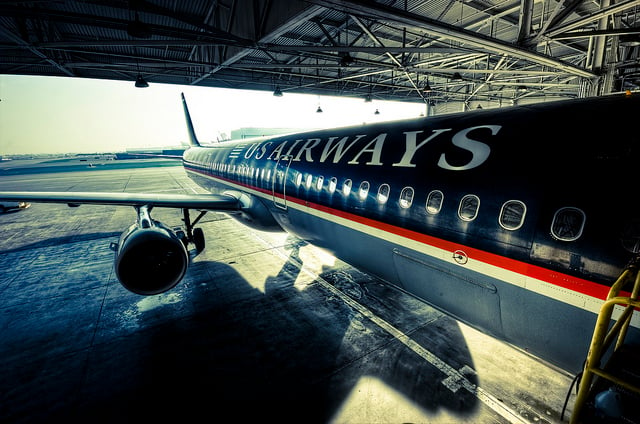 AMR Corp.'s (AAMRQ.PK) American Airlines on Thursday reported solid earnings that put the necessity of a planned merger with US Airways (NYSE:LCC) into question, since the company seems to be doing fine on its own.
The merger between the two airlines received approval from European regulators, AMR's creditors, and both companies' shareholders before being stopped by the U.S. Department of Justice, which believes that the merger will cut down on competition and raise prices for consumers. The airlines have vehemently denied that, saying the merger would better allow them to compete with super-airlines created from recent mergers like the one that produced United Continental (NYSE:UAL).
American Airlines's revenue rose 6.2 percent to $6.8 billion in the third quarter, a record figure for the company. Net profit excluding reorganization and special items came in at $530 million, an improvement of $420 million year-over-year and the most profitable quarter in the company's history. Those kinds of numbers bring to question if the company is really in desperate need of the US Airways merger.
"You just have to look at the results. American has been very successful. [But] it will have a stronger network and be more competitive globally with a merger," American Airlines CEO Tom Horton told The Street.
US Airways won't report earnings until Wednesday, but Imperial Capital analyst Bob McAdoo has an outperform rating on the stock, saying, "Recent record operating results, even in light of a soft economic environment and with $100 a barrel oil, suggest strong 2014 free cash flow, we believe there will be meaningful renewed investor interest in a standalone US Airways," according to The Street.
The airlines believe they are being treated unfairly by the DoJ, and they have some state attorneys general and labor unions, which believe not going through with the merger would lead to job losses, on their side. Texas Attorney General Greg Abbott dropped out of the DoJ's fight against the merger — Texas would be the proposed headquarters of the merged company, which could stimulate job creation in the state — but the Justice Department still has attorneys general from Arizona, Virginia, and Pennsylvania on its side.
AMR Corp. and US Airways are due to face the DoJ in court on November 25.
Follow Jacqueline on Twitter @Jacqui_WSCS
Don't Miss: Here's Why Boeing Shares Are Hitting New Highs.