Do Americans Desperately Need a Paid Vacation?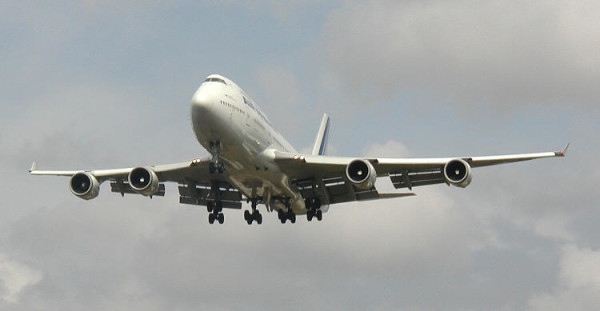 With unemployment levels in the United States remaining elevated, many people are simply happy to have a decent job. However, some workers may be stressing out as America still finds itself behind the rest of the world in terms of paid leave.
Despite America being known as a top destination for tourists, it is the only advanced economy that does not legally require employers to offer paid vacation time, according to a new report from the Center for Economic and Policy Research. As a result, the progressive think tank finds that almost one in four Americans do not receive any paid vacation or holidays.
The report examines 21 developed countries around the world. With the exception of the United States, every country requires at least 10 paid vacation days. The gap is even larger when considering paid holidays, as most developed countries require between 5 and 13 each year, on top of vacation days.
Workers in the European Union are legally entitled to at least 20 paid vacation days per year, with employees in France receiving 30 paid vacation days. When paid holidays are considered, Austria and Portugal top the list.
"The United States is the only advanced economy in the world that does not guarantee its workers paid vacation days and paid holidays," said John Schmitt, senior economist and co-author of the report. "Relying on businesses to voluntarily provide paid leave just hasn't worked." He also adds, "It is striking that six years after we first looked at this topic absolutely nothing has changed. U.S. law and U.S. employer behavior still lags far behind the rest of the rich countries in the world."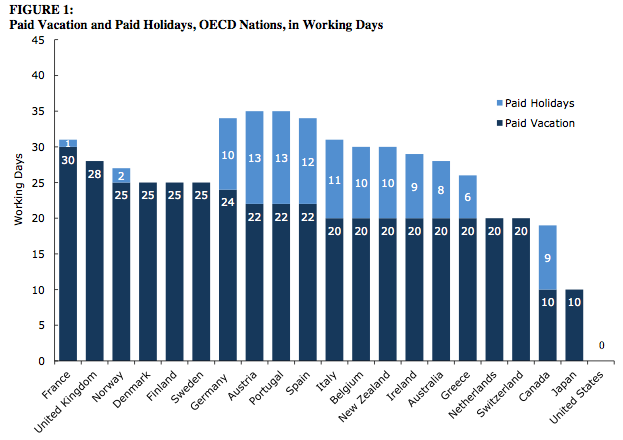 On the positive side, the average amount of paid vacation and holidays provided to Americans in the private sector totaled 16 days. However, this amount only exceeds the legal minimum requirement of ten days in Japan. Full-time and higher-paid employees in the U.S. were much more likely to receive paid leave than part-time and lower-paid workers.
While there are many factors at play, the report highlights one of the reasons why Americans feel stressed out. A recent survey by Harris Interactive finds that 83 percent of American workers are stressed out by at least one thing at work, compared to 73 percent last year. Low pay and unreasonable workload topped the list of stressors with 14 percent each, while 7 percent said a poor work-life balance was the primary driver of stress.
Don't Miss: How Many Homes Are Still Underwater?
Follow Eric on Twitter (@Mr_Eric_WSCS)