Do Interest Rates Signal Strength in the Chinese Economy?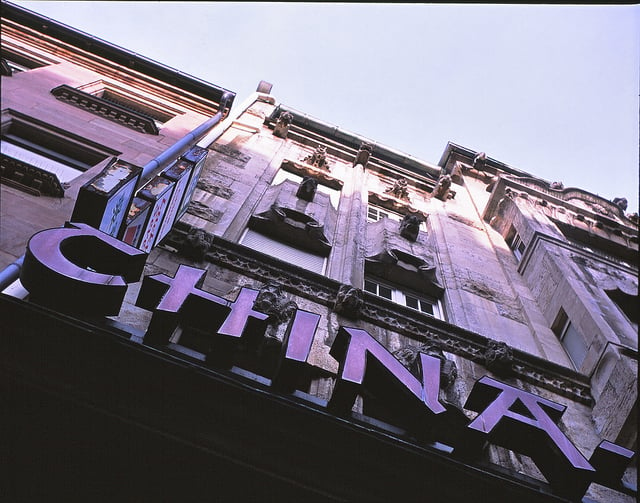 A rise in money market rates in China may be a sign of economic strength rather than of weakness in the financial sector, Bloomberg reports. The third quarter brought good news to those who are optimistic about the future of China's economy. Economic growth surged to 7.8 percent, up from 7.5 percent in the first two quarters. However, many believe that this was in no small part due to measures taken by the Chinese government to increase liquidity in the country, steps that were put in place this June amid rising borrowing costs.
Liquidity measures, though, had an unintended side effect, one factor being behind a jump in inflation rates to over 3 percent this September. With inflation rates in categories such as food and housing significantly higher than the official overall number, concerns over the nation's poor have led the Chinese government to cut back on the liquidity measures, which were stopped earlier this month.
Now that the government has ceased injecting cash into the economy, market interest rates have begun once more to rise. The seven day repurchase rate, which is the rate that financial institutions charge each other on a loan backed by the exchange of securities, has risen by well over one percent to 4.88 percent. Meanwhile, the rate for one-year swap contracts — which reflects uncertainty over future interest rate hikes by locking in the current repurchase rate — rose by only 11 basis points to slightly over 4 percent.
This means that, while the stop of liquidity measures has driven up the short term rate, medium and long-term expectations are not plagued by uncertainty. This differs from earlier this summer, when the one-year swap contract rate was over 5 percent, meaning that institutions believed that there was more insecurity in locking in the repurchase rate for the duration of a year.
One of the reasons that financial institutions have more confidence this time around is that the third Plenum, or meeting of the chief committee of the Communist Party of China, is due to be held this November. Many believe that the conference will be a forum for the discussions of real changes to the country's economic system, with deregulation in a number of sectors a possible outcome. Chinese officials have already been quoted as calling the reforms that are slated to emerge from the meeting "comprehensive" and "unprecedented."
Two areas that are likely to get the spotlight next month are the Chinese shadow banking sector and the topic of government debt. Reigning in shadow banking in the country would allow a greater degree of control over the region's markets, and getting debt levels under control would show that the government is committed to growth that is sustainable over long periods of time.
Don't Miss: Is the Real Estate Market Receiving a Course Correction?