Do Leaked Tablet Images Reveal Why Nokia Canned Windows RT?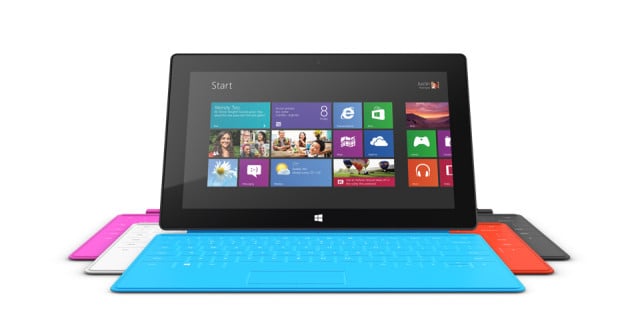 Alleged unsolicited images of Nokia Corp.'s (NYSE:NOK) scrapped 10-inch Windows RT tablet have emerged on a Korean games forum called Naver Cafe this week.
The Verge reports it discovered the images of the Nokia tablet that was set to debut earlier this year. The unnamed poster of the photos claims he "got it from someone who works at Nokia" as a gift and claims it is branded with the model number Nvidia (NASDAQ:NVDA) P1001. According to sources close to the Finnish multinational communications and information technology corporation, the Windows RT tablet was dropped in favor of developing a more consumer-friendly Windows 8-based version.
Nokia never officially announced that it was developing the Windows RT tablet but hints of its existence cycled repeatedly through the rumour mill last year. Allegedly, even Nokia's CEO, Stephen Elop, had hinted at the development of the Windows RT tablet. A total of five images were posted to the forum revealing a charging port that the owner of the post claims is a magnetic connector, similar to the MagSafe used on Apple (NASDAQ:AAPL) MacBooks and Microsoft's (NASDAQ:MSFT) Surface tablet.
HDMI and USB ports are also present and the poster noted that the tablet included a SIM slot near the headphone jack that supports long-term evolution connectivity. However, the images show no hint of the  battery-equipped cover Nokia was working on for its tablet and there is no mention from the poster regarding the proposed fast charging feature. The poster added that the tablet was running on Nvidia's Tegra 3 processor, a detail that additional sources confirm to be correct.
Technology analysts report hardware manufacturers had pursued Windows RT at first but soon lost interest after discovering it was missing Outlook and eventually revealed other unfavourable issues. However the Windows 8.1 update will be more business-friendly with Outlook added back to RT, which is simply an illusive abbreviation used by Microsoft to indicate the operating system is a "lite" version of Windows. Many companies have since stepped away from RT including Microsoft, which is offloading its Surface RT tablets at heavily discounted rates. A Nokia spokesperson has not yet responded to a request for comment on the leaked images.
Don't Miss: Global Economy Shifts as China Falters, Japan, U.S. Rebound.