Do New Data Show Vulnerability in China's Service Sector?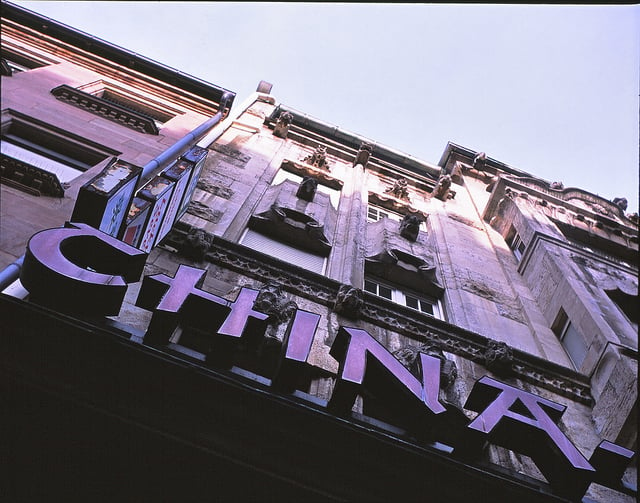 New data suggest that China's economy may actually still contain weaknesses in several portions of the services sector, Reuters reports.
According to a report released by Markit, the HSBC China Services Business Activity Index dropped from 52.8 to 52.4 in September from its value in August, posting a modest decline in the rate of growth. Because any rate over 50 signals an expansion in the sector, the rate of growth is still quite substantial despite the drop from August's levels.
Meanwhile, the HSBC China Composite Output Index sank from 51.8 to 51.2 in September. Though this is another drop from August's values, it is similarly calculated to ensure that values over 50 represent movement in a positive direction. So orders in September did increase, just by a smaller rate than in August and by a smaller rate than most experts had predicted.
Other news from the report includes September's unchanged rate in the growth of the volume of book orders, declining levels of employment at manufacturers — which continues a trend that has been ongoing for about six months now — declining backlogs, and increasing prices both of inputs and of outputs for manufacturers. These trends are fairly consistent with other economic indicators, hinting that China's economy is starting to catch up to the projected pace of its recovery.
However, a discrepancy between the official data, compiled by the state, and the Markit data tells an interesting story. The official Chinese data show the purchasing managers' index for the services sector rising from 53.8 in August to 55.4 in September. This represents not only a huge increase from August but also a standalone impressive statistic for the month of September.
The question arises as to how the two statistics can be so different, and the key is in how they are calculated. The official data tend to focus more on large- and state-owned companies, while the Markit data are more attuned to the performance of smaller businesses. This means that while it would appear that larger companies are thriving, smaller businesses are continuing to struggle.
This is a dangerous trend for China's economy for several reasons. It hinders the ability of the economy to transition to one based on consumerism rather than industrialism; it indicates that the recovery has yet to improve business conditions for the average person; and, perhaps most ominously, it hints at the possibility of government-bolstered enterprise being the only business sector that is truly booming.
With a review of China's debt looming in the near future and funds already drying up across the country, it is doubtful that such businesses will continue to thrive for long. If China's recovery really has been artificially propped up by government spending through local corporations, the country may face significant obstacles in achieving its goal of doubling the size of its economy by the end of the decade.
Don't Miss: Is the Manufactured Political Crisis Already Weighing on Small Businesses?