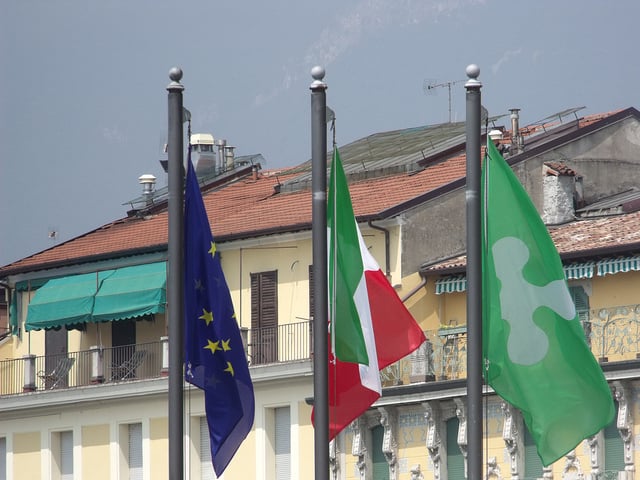 Values from a key indicator show that Europe's economies are on course to expand in October, though not quite at the rates seen in September.
Calculations of Markit's Flash Purchasing Managers' Index shed light on the levels of economic activity in the eurozone. The overall index registered a flash value of 51.5 in October, down from 52.2 the month before. While the decline from September to October is certainly not something that economists want to see, there is still some good news in the figure: Numbers above 50 represent movement in a positive direction — toward economic expansion — meaning that the economies of the eurozone may continue to expand this month.
Markit also calculates scores for both the services and manufacturing sectors. The flash PMI for services was 50.9, down from September's value of 52, while the flash PMI for manufacturing posted a modest gain, up to 51.3. This is good news for those who would attribute the slowdown from September to October as a manifestation of natural variance, because the manufacturing figure is often more indicative of longer-term trends than the services number.
One good sign for eurozone optimists is that the gain in flash PMI was driven by a general positive trend in most of the member countries, rather than a sharp jump in any one nation. In fact, Germany and France are both on track to post rather muted numbers for the month of October, leaving it up to the region's other nations to pick up the slack. Seeing increased economic activity across the eurozone, and not just in the area's largest economies, is a good sign for the region as a whole, especially considering the benefits of intra-eurozone trade.
A less rosy statistic nested in the report is its take on employment data in the region — the drop-off in employment rates is slated to continue in full force this month. This is a silent but deadly statistic because it indirectly impacts the size of an economy and directly impacts the number of people who can make a living without government assistance. The number does not necessarily track to oft-published unemployment data, meaning that a shrinking workforce can be getting smaller still as unemployment rates appear to hold constant at around 12 percent for the region as a whole.
Chris Williamson, the chief economist at Markit, included some words of optimism at the report's conclusion. "The dip in the PMI in October is clearly disappointing, but it would be unwise to read too much into one month's data," he said. "It's too early to say that the recovery is losing momentum." Williamson went on to add that the focus should be on four straight months of data over the 50 threshold of expansion, not necessarily on specifics that could easily just be the result of natural fluctuations in the numbers.
Don't Miss: The Jury's In: Bank of America is Guilty.