Do Obama's Key Health Care Stats Really Support the ACA?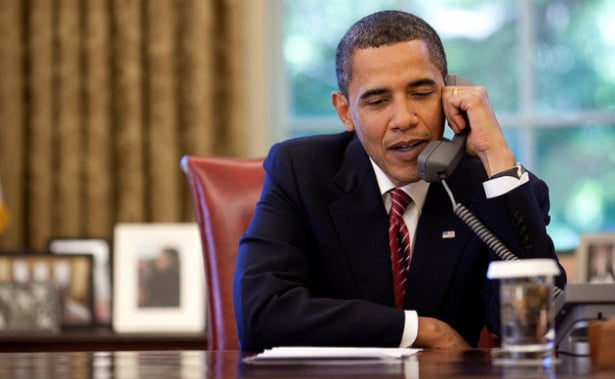 "We believe we're a better country than a country where we allow, every day, 14,000 Americans to lose their health coverage; or where every year, tens of thousands of Americans died because they didn't have health care; or where out-of-pocket costs drove millions of citizens into poverty in the wealthiest nation on Earth."

– Remarks made by the President Barack Obama on the Affordable Care Act, December 2, 2013.
This recitation of facts is a popular one for the president when defending the Affordable Care Act, the health care reform known popularly as Obamacare, against its critics, many of whom argue that if the cornerstone provision of the Affordable Care Act — the individual insurance exchanges — are allowed to take hold and flourish, the United States will find itself on the slippery slope to socialism and a destroyed health care system. In other words, they consider it another entitlement program that will bankrupt the country. The reality that Obama depicted is quite different from the counterargument, and the figures he cites seem a bit surprising, if not inflated. With the ramifications the reform will have on the United States health care system and the political outrage the law's passage and implementation have caused, his numbers deserve some fact checking.
Obama's claim that 14,000 Americans lose health coverage daily is, for the most part, correct, as PolitiFact determined in 2009. The original source of that statistic was a report published by the liberal think tank Center for American Progress and authored by researchers James Kvaal and Ben Furnas. PolitiFact could not contact the authors of that study, but it did discuss the claim with Urban Institute health care scholar John Holahan, whose work was cited in the Center for American Progress study. He co-authored a study, "Rising Unemployment, Medicaid, and the Uninsured," which was published by the Kaiser Commission on Medicaid and the Uninsured, showing how to calculate the number of people who would lose their insurance when the unemployment rate increases.
Using a baseline of 2007's 4.6 percent unemployment rate, the authors of the Kaiser study determined that if the unemployment rate rose to 7 percent, 2.6 million people would lose their health care coverage. If it increased to 8 percent, 3.7 million people would be without coverage, and if it increased to 10 percent, 5.8 million would be without health insurance. Their estimate took into account the number of unemployed persons who found coverage under a spouse's policy or extended their employer-sponsored coverage through COBRA. When Barack Obama was elected president in November 2008, the unemployment rate was 6.8 percent. It then jumped to 7.3 percent in December, to 7.8 percent in January 2009, to 9.0 percent in April, and to 9.5 percent in June, when the president first cited that number. That translated into 3.2 million losing health coverage, or an average of 15,238 thousand per day, a figure slightly higher than the one Obama named. The problem with that figure is that it is fairly time specific. Unemployment has been falling throughout the year, dropping to 7 percent last month.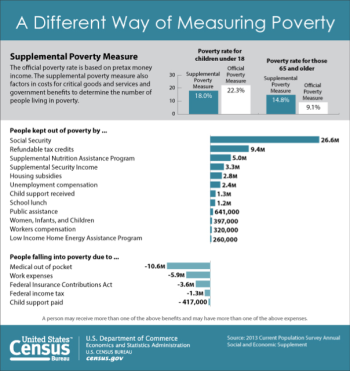 As for the claim that "out-of-pocket costs drove millions of citizens into poverty," the White House said that fact came from the Census Bureau's Supplemental Poverty Measure. That effort is an attempt to update the current official poverty statistics, which examine a family's or an individual's cash income. The new measure is meant to be "a more complex statistic incorporating additional items such as tax payments and work expenses in its family resource estimates." Calculating poverty by those terms results in 6 percent more people being categorized as living in poverty than the official measure. The numerous additional expenses considered by the alternative poverty include out-of-pocket medical expenses, and according to the census bureau's research, 10.6 million people have fallen into poverty as a result.
But again, that figure negates many other mitigating factors. The alternative poverty measure also notes that work expenses drove 5.9 million people into poverty, while social security lifted 2.6 million people out of poverty. That means many people could be pushed into poverty because of burdensome medical costs and then lifted out of poverty through the help of food stamps, Social Security, and refundable tax credits. In reality, as few as 700,000 could be said to have been pushed into poverty because of medical expenses. However, one thing is true; in those states that agreed to the Affordable Care Act's expansion of Medicaid, which will eliminate out-of-pocket expenses, potentially millions of people will receive assistance that could lift them out of poverty.
Obama's last fact — which claims "tens of thousands of Americans died because they didn't have health care" — has suspicious origins. The White House sourced a 2002 Institute of Medicine study for its figure. That study found that 18,000 Americans died in 2000. Similarly, in 2008, an Urban Institute study estimated that 22,000 people died because of a lack of health insurance in 2006. While later research, including one paper published in December 2009 in the American Journal of Public Health, cited the early studies that the University of California-San Diego's Richard Kronick wrote in 2009, claiming the Institute of Medicine's "conclusion is almost certainly incorrect." Noting that the Institute of Medicine study was based on a series of interviews conducted in conjunction with two previous studies with small sample sizes, he argued that researchers "estimated that lack of insurance was associated with approximately a 25 percent increased risk of mortality during the follow-up period." Furthermore, "the apparent similarity of the results emboldened the [Institute of Medicine] committee to conclude that lack of insurance was associated with a 25 percent increase in risk."
Kronick then showed that the underlying data in each study was different; one employed health status and smoking behavior as controls while the other did not. Had similar control data been used, the study "would almost certainly have found no difference in survival between the uninsured and similar insured respondents," he concluded. The other problem was that the data was old; the 1994 study was based on census data from 1982 to 1985 and the 1993 study used data collected by 1971 and 1987. For his study, Kronick examined more than 600,000 interviews conducted by 1986 and 2002 and follow-ups, and then controlled for numerous factors, including how long they had been without insurance. He reported no difference between the insured and uninsured individuals.
He could not definitively determine why there appeared to be little difference in health, but he wrote that "part of the answer may be that the safety net catches some uninsured people before illness and restricted access to medical care lead to premature death." He added that "the results of this work strongly suggest that arguments in favor of universal coverage should not focus on the beneficial effects of that policy on the life expectancy of the currently uninsured." In other words, he indicated that life expectancy of insured individuals should not be used in arguments for the Affordable Care Act.
Follow Meghan on Twitter @MFoley_WSCS
Don't Miss: Sorry, Obama, Millennials Are Disillusioned.