The Real Reason Princess Beatrice and Eugenie Must Pay Rent to Live at St James's Palace and Other Royal Residences
Princess Beatrice and Eugenie don't get the same royal treatment as their cousins. In fact, some — including their father, Prince Andrew — think the queen is stingy towards her granddaughters. But, as it turns out, the princesses aren't the only royals that have to pay rent to live on royal property. And, there's a perfectly good explanation as to why the queen lets their cousins live for free and not them.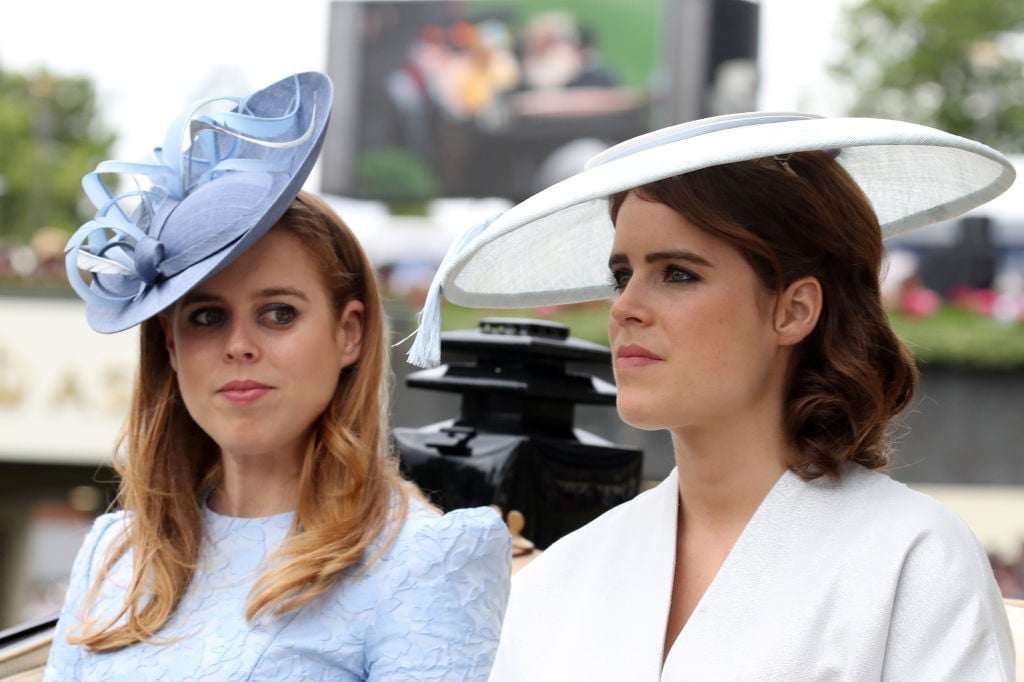 Inside St James's Palace
Like other members of royalty, Beatrice and Eugenie have it pretty good in the real estate department. In fact, they once shared a flat in St James's Palace. That said, Eugenie allegedly moved out in April 2018 and, due to high rental fees, Beatrice must move out by the fall.
Located in Westminster, St James's Palace is one of the most iconic royal family homes. In fact, it once served as the main home of the monarch. The red brick palace was built nearly 500 years ago and features traditional Tudor-style architecture with pieces of family history and style inside. That said, much of the interior was renovated from its original design after a devastating fire broke out and destroyed significant parts of the palace, including the monarch's private apartments.
Despite never replacing the monarch's private apartments, the Royal Court is still based at St James's Palace and a handful of family members call it home. In addition to living quarters, the palace is home to the family's personal chapel where Prince Louis was recently christened.
The reason Princess Beatrice and Eugenie don't live for free
Although their stay at St James's Palace is almost over, that doesn't mean they won't have to pay rent on future royal residences. Because Beatrice and Eugenie are not full-time members of the royal family, the queen cannot waive their rent. If the princesses were more active — like their cousins, Prince William and Harry — the queen would likely allow them to live free-of-charge. Who knows, she might even gift them a vacation home or two like she did for her grandsons.
Prince Andrew foots the bill
The person most upset about Beatrice and Eugenie's living situation is Prince Andrew because he pays the bill. According to some reports, Andrew forks out £20,000 every year for his daughters' Westminster home. And, now that Eugenie has moved out, he doesn't think it's worth it to pay that much if Beatrice is the only one living there.
That said, Andrew is pretty stingy — not because he won't pay for his daughter's rent, but because it's not that much money for a member of royalty. The princess' flat costs just over £1,600 per month (around $2,000 USD), which is about £400 less than the average four-bedroom flat — one that is not in a 500-year-old palace — in Westminster. Needless to say, Beatrice and Eugenie's St. James's Palace apartment is a steal!
Things might change once Prince Charles is king
While Andrew's reasoning for wanting his daughters' homes paid for by the crown is perfectly understandable, the women still have it pretty good — for now. Once their uncle becomes king, many speculate things could get worse for them.
Not only do Andrew and Charles not get along, the future king of England does not think royalty grants you free rent. Instead, he believes that all members of the royal family should put the time and effort into the family's official business like he and his sons do.
Check out The Cheat Sheet on Facebook!