Do Stock Exchanges Need a Kill Switch?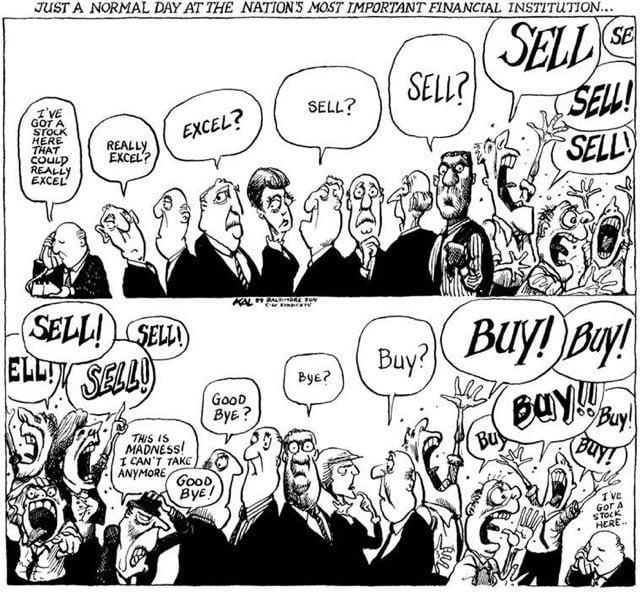 The Nasdaq's debacle last month sent a strong message to United States regulators: steps must be take to prevent future breakdowns. In response to recent trading problems, Securities and Exchange Commission Chair Mary Jo White met privately in Washington D.C. on Thursday with the executives of the United States' major stock market exchanges to hammer out rough versions of five reforms, including a so-called "kill switch," reported Reuters on Thursday.
On August 22, trading was halted on the Nasdaq OMX's (NASDAQ:NDAQ) exchange in what is known in the industry as a "flash freeze." The incident, which negligibly affected stock prices, reminded regulators and exchange operators of just how fragile the modern market is given its dependence on intricate software systems. It was a problem with its software — the technology on which trading relies — that forced the Nasdaq exchange to go offline for more than three hours, a slightly ironic problem for an exchange home to many of the worlds biggest technology companies.
Nasdaq OMX "determined to halt trading after the SIP [Securities Information Processor] could not process quotes, thereby impacting the fair and orderly functioning of the public market," read a press release explaining the trading halt. The exchange operator's review determined that "high frequency trading played no role in the technology events," rather that, "the catalyst for the SIP failure was a confluence of unprecedented events that overwhelmed the processing capacity" of the Nasdaq system that reports prices of recent trades.
More specifically, a series of attempts by Arca, a market operated by NYSE Euronext (NYSE:NYX), to connect with the Nasdaq system that reports prices of recent trades, the Securities Information Processor, created a surge of data. That was the catalyst for the whole event.
Robert Greifeld, Nasdaq's chief executive, specifically told The New York Times in a telephone call that he did not blame Arca for the shutdown and he accepted responsibility for Nasdaq's share of the problems. However, he did note that the stock market industry is facing a broad range of issues involving information security and data capacity. "They obviously had issues, and it caused an event," Greifeld said, referring to the NYSE exchange. "We obviously had issues, we should be able to handle that," he added.
To be better able to handle the "broad range of issues" the stock market industry is facing, the SEC had two main items on Thursday's agenda. First, the regulator wanted to ensure there are adequate backups for the NASDAQ SIP and the corresponding public feed that the New York Stock Exchange operates, which are both run on different silos, or management systems, which are incapable of reciprocal operation.
At the meeting, it decided to require the exchanges to draft action plans that create testing and disclosure procedures for those systems. The SEC also mandated that exchanges provide a strategy for addressing how regulatory halts are communicated, for assessing critical infrastructure systems, and for reviewing current rules for busting tradings and reopening trading after a halt.
"Today's meeting was very constructive," White said after the meeting concluded in a statement. "I stressed the need for all market participants to work collaboratively — together and with the Commission — to strengthen critical market infrastructure and improve its resilience when technology falls short." The chair "ran a very good meeting. We all have pretty clear homework assignments," NYSE Euronext Chief Executive Duncan Niederauer told Reuters reporters. "It's all about working together. We are collectively responsible for investor confidence."
The homework assignment is for exchange operators to formulate proposed rules changes. Niederauer and William Brodsky, executive chairman of Chicago Board Options Exchange operator CBOE Holdings (NASDAQ:CBOE), said they are supposed to return to the SEC with drafts within 60 days. The reforms would then need to be filed by the exchanges as formal changes to their rules, according to securities laws, and reviewed by the SEC before going into effect.
Currently, the rules for testing and backing up systems are fairly loose, allowing exchanges to follow a "best practice" standard rather than hard and fast regulations. The SEC already has a blueprint for new regulations, called Reg SCI, reported CNBC before the meeting. It would require all exchange technology to meet uniform standards and provide notifications in the event of a system disruption or other problem.
Reg SCI rules have already been written, the public comment period has ended, and the SEC is reviewing responses. The only issue is that exchanges have argued the rules are too onerous because of the overemphasis on regulatory reporting, which is no guarantee that the technology will improve.
Plus, neither the New York Stock Exchange nor the Nasdaq want to deal with any more regulations or expensive upgrades to their technology at this particular economic moment in time. "We're going to be hiring more lawyers, but not necessarily more technology guys," one exchange official said in reference to the Reg SCI changes, reported CNBC.
Still, from recent problems, it is clear that many, if not all, exchanges have underinvested in technology. The Nasdaq's August 22 outage was only the latest problem in a series of software errors. It botched the May 2012 initial public offering for Facebook (NASDAQ:FB), which resulted in a $10 million civil fine. Then, in August 2012, Knight Capital nearly collapsed when a software error resulted in a $440 million trading loss.
It was then that the 'kill switch' strategy first began acquiring adherents. At a meeting in October, regulators generally endorsed a measure that would stop trading so errors would not affect the broader marketplace, reported Reuters. Next, the SEC proposed rules in March for a broad set of market participants that required them to have steps in place to prevent system problems. The SEC is still considering the March proposal.
SEC Commissioner Luis Aguilar said he would like the agency to adopt a strong version of the March proposal and is in favor of the kill switch measure. "These market interruptions are unacceptable," he told Reuters. "It is long past the time for the SEC to take action."
Follow Meghan on Twitter @MFoley_WSCS
Don't Miss: Top 10 Career Fields to Boost Your Retirement Chances.